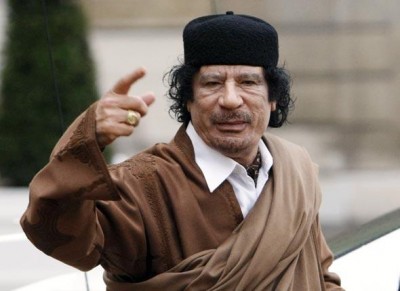 MANILA, March 22, 2011 (AFP) – The Philippines said Tuesday it had asked Libya to let four Filipino women working as maids for a relative of leader Moamer Kadhafi to leave amid Western-led air strikes.
The four last week rang their relatives back home to help get the Philippine government to negotiate their release from work contracts, said Enrico Fos, a special aide for migrant workers at the foreign ministry.
"The relatives called the Department of Foreign Affairs to alert it of their wish to leave, but their employer told them their help was needed at this time," Fos told a news conference.
"We are also engaged in diplomatic channels and have conveyed our countrymen's request to the Kadhafi government."
The maids work for a nephew of Khadafi, Fos said.
Foreign ministry spokesman Eduardo Malaya said the four were initially employed at a Kadhafi family house in the Libyan capital Tripoli, but had been transferred to Sirte, Kadhafi's hometown, a little over a week ago.
They rang their relatives before leaving Tripoli but had not been heard from since.
Malaya said more than 2,000 other Filipinos remained in Libya, mostly nurses, doctors and medical technicians who had been offered financial incentives by their employers to stay.
About nine million Filipinos work around the world, earning more money in a wide range of skilled and unskilled sectors abroad than they could in their impoverished homeland.