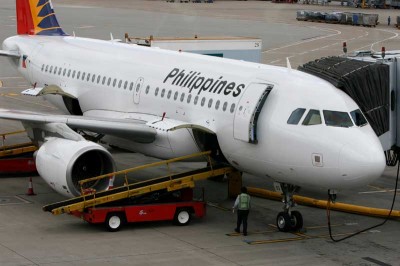 MANILA, January 12, 2011 (AFP) – A Philippine politician apologized Wednesday for a sexist tirade against a female airline worker who stopped him from switching seats on a plane.
Philippine Airlines boarding gate employee Sarah Ocampo will ask parliament to punish Eulogio Magsaysay for disgraceful conduct when he and his family were about to board a flight to the United States last month, her union said.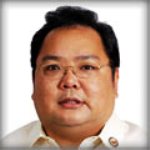 The confrontation occurred after Ocampo declined Magsaysay's request to switch seats so he could sit beside his two children who, like him, were in business class.
"Right away he said to me, 'Shut up you bitch, you menopausal bitch.' He also threatened to have me fired," Ocampo told the local press.
A chastened Magsaysay, who represents a small political party in the House of Representatives, confirmed the Manila airport exchange with Ocampo as he issued his public apology on Wednesday.
"They were offensive sexist remarks and there is no excuse for those. I offer my apology," Magsaysay said on Manila radio station DZBB.
"When I said menopausal, to me it connoted somebody who is short-tempered. If it sounded as a sexist remark to others, then I apologise.
"When I called her a bitch, I did not mean to imply that she was a dog. It's an expression out of disgust."
Members of the Philippine parliament are often in the spotlight for the wrong reasons.
Magsaysay's lower house colleague, Ronald Singson, will face court in Hong Kong this month on drug-trafficking charges after allegedly being caught carrying cocaine on a flight into the territory.
Another controversial politician is Senator Panfilo Lacson, who has been on the run for more than a year after being charged over the 2000 murder of a Manila public relations executive when he was the nation's police chief.