By Christopher Lloyd Caliwan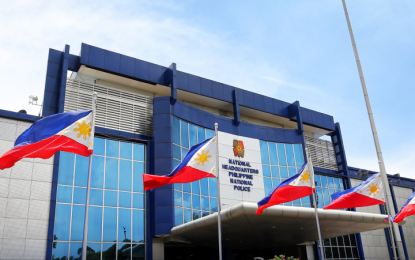 MANILA — The Philippine National Police (PNP) on Friday bared that the five-man advisory group tasked to look into the records and documents of 953 police officers in the service has already completed the evaluation of these officials.
The group met for the last time on April 20, said PNP acting public information chief, Col. Redrico Maranan.
He added that all these officers submitted individual letters of resignation in support of the massive internal cleansing program initiated by the Department of the Interior and Local Government (DILG)-PNP leadership.
"The advisory body convened yesterday, April 20, for the eighth time since it was constituted to determine the fitness of all the senior officials to continue serving the PNP," he added.
Maranan said the advisory group has already wrapped up work and drafted its report containing findings and recommendations.
"The final report of the five-member body will be formally endorsed to Napolcom (National Police Commission) chairman and DILG Secretary Benjamin Abalos Jr. for final review and subsequent presentation to President Ferdinand R. Marcos Jr. for approval," he added.
Meanwhile, PNP chief Gen. Rodolfo Azurin Jr. expressed gratitude to his co-members and support staff for the successful culmination of the evaluation and screening process of all 953 third level police commissioned officers.
"This report is the result of painstaking hard work that speaks well of the objectivity, fairness and integrity of the entire process. The whole exercise is founded on the common aspiration of an effective and trustworthy police organization that deserves the trust and respect of the people," he said. (PNA)