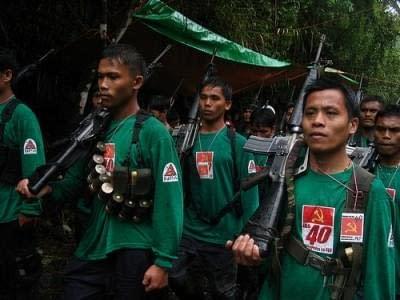 MANILA, December 14, 2010 (AFP) – The Philippine government said Tuesday it was hoping to end one of the world's longest-running communist insurgencies within three years, as it prepared to restart peace talks with the rebels.
Chief government negotiator Alexander Padilla said ahead of a Christmas ceasefire that neither side could win the 41-year-old conflict by force, and that the focus should be on the negotiations slated to start in February.
"We hope that everything will be finished in three years because we want the administration to implement the settlement," Padilla said.
"If we cannot have an agreement in this administration, we might find it hard to have it in the next."
Padilla's comments appeared to constitute a raising of expectations by President Benigno Aquino's government.
Aquino said shortly after coming into office on June 30 that he wanted to sign a peace pact by the time his six-year term ended in 2016.
Padilla said Aquino's predecessor, Gloria Arroyo, who shelved peace talks in 2005, proved that an armed solution was not possible.
"The previous administration tried to eliminate the NPA in three years' time but did not succeed because they used military means," he said.
The communist New People's Army launched its uprising in 1969, with its numbers peaking at more than 26,000 gunmen in 1987.
About 5,000 NPA rebels are continuing the fight today, mainly in the poorest areas of the Philippines, earning funds mainly through extortion of businesses and provincial politicians.
Thousands of people have been killed throughout the conflict, according to military estimates.
The two sides have declared an 18-day Christmas ceasefire that is due to begin on Thursday, part of trust-building exercises ahead of the peace talks that are scheduled to be hosted by Norway.
cgm/kma/je