MANILA, February 12, 2011 (AFP) – President Benigno Aquino on Saturday hailed the "peaceful resolution" in Egypt, comparing it to the "people power" revolt that toppled a Philippine dictator in 1986.
He said Filipinos stood in solidarity with Egyptians in seeking "meaningful and peaceful change," after the ouster of president Hosni Mubarak.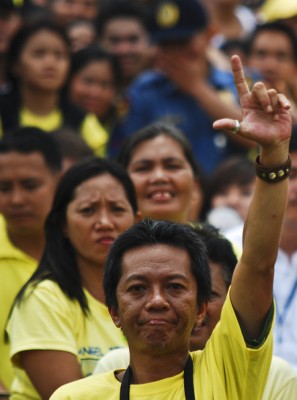 "Egypt's people power transition shows that the aspirations for a more free and fair society are universal. As Filipinos did in 1986, Egyptians must now begin the work of rebuilding their institutions," Aquino said.
He was referring to the near-bloodless popular revolt in 1986 when millions of protesters crowded the streets, forcing then-dictator Ferdinand Marcos to flee into exile.
The revolt, which popularised the term, "people power" installed Aquino's mother, pro-democracy leader Corazon Aquino, as president, restoring democracy to the Philippines after 14 years of one-man rule.
The country's main Muslim rebel group, the Moro Islamic Liberation Front (MILF), also welcomed the fall of Mubarak in a statement posted on their official website.
The MILF said that Muslim Filipinos "hail the historic triumph of the Egyptian people's struggle for freedom and democratic change."
The MILF has been fighting for a separate Islamic state in the southern Philippines but is now engaged in peace talks with the government.
Despite the fall of Mubarak, the Philippine foreign department said it would continue the repatriation of Filipinos in Egypt who wished to return home due to the political unrest in that country.
During the protests, there had been concerns for the welfare of the 6,500 Filipinos living in Egypt and the government has repatriated dozens of them.