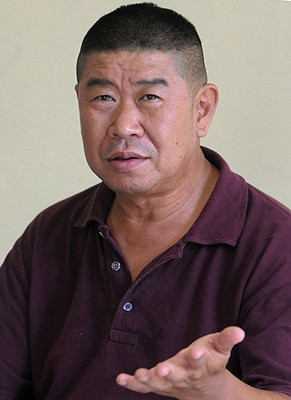 MANILA, February 1, 2011 (AFP) – Philippine authorities said Tuesday they arrested a Japanese man wanted over a fake marriage scam after he walked into the immigration bureau to renew his own visa.
Immigration deputy chief Ronaldo Ledesma said Yoshifumi Fujii, 49, was promptly arrested after a surprise appearance at the bureau's Manila headquarters last week to renew his expired visa.
"We were already looking for him after authorities in Tokyo requested assistance, but he basically walked into his own detention," Ledesma told AFP.
"Japanese police and Interpol agents will arrive soon to bring him back to Japan and he will also be blacklisted from returning here."
Fujii operated a crime syndicate preying on Filipino women willing to pay money for fake Japanese marriages, Ledesma said.
"He charges them money and arranges the marriages with Japanese men. Once the woman arrives in Japan, she can now work and the man later leaves or divorces her," he said.
"It also works both ways, because the Japanese man can now stay in the Philippines and put up businesses."
Ledesma said investigations by Japanese authorities discovered that Fujii had entered fake documents in the marriage registries at several towns in Japan's Aichi prefecture.
Some of the couples were arrested in May last year, but Fujii fled to the Philippines before police could enforce an arrest warrant issued by a local court.