MANILA, November 18, 2010 (AFP) – The Philippine government said Thursday it would ask investors to pour in billions of dollars to upgrade the nation's creaking infrastructure, promising protection from business blackholes.
President Benigno Aquino unveiled 10 rail, road and airport projects to be formally put out to tender at the end of next year and worth a combined 3.414 billion dollars.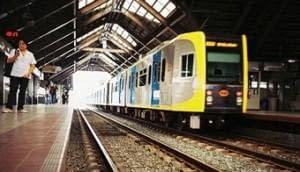 Most of the 10 projects, the first of many in the pipeline, are focused on trying to improve fearsome traffic in the capital Manila by upgrading out-of-date road and rail networks.
To attract investors, Aquino offered assurances about the Philippines' notoriously poor and corrupt business environment, which has seen governments not honour contracts and investors lose millions of dollars.
"You cannot deal with a government where the right hand is offering a handshake while the left hand is trying to pick your pocket," Aquino told an investor conference.
Aquino pledged a level playing field and transparency in contract awards. He also promised a state shield to ensure contracts that empower investors to collect user fees are enforced, even at the government's expense.
"If private investors are impeded from collecting contractually agreed fees – by regulators, courts or the legislature — then our government will use its own resources to ensure that they are kept whole," he said.
The 10 projects will be awarded under so-called "build-operate-transfer" terms, where the investor reaps the profits of the projects for a certain amount of time before handing ownership to the government.
Four rail upgrade and extension projects, as well as three toll roads, in and around Manila will form the bulk of the initial infrastructure upgrade.
"We are choking to almost a standstill. Most of our circumferential and radial roads (in Manila) were proposed in the late 1960s and they are not even complete," Public Works and Highways Secretary Rogelio Singson said.
Investors will also be asked to build airports in the two tourist destinations of Bohol and Bicol.
The final contract is to run an airport terminal now being built in a key business destination in the southern Philippines.
Beyond the 10 priority projects, Singson said the cash-strapped government also hoped to attract private investment in other infrastructure initiatives, with roads a major focus.
"Upgrading our national road network will be our focus from here to 2016. We have close to 30,000 kilometres (18,600 miles) of national roads that either need paving, upgrading, or total rehabilitation," Singson said.
San Miguel Corp, the large Philippine brewer which has been moving aggressively into heavy industries, immediately expressed interest in the first 10 projects on offer.
"We'll take part in (bid for) all those projects. I just don't know which of those tenders we will win," San Miguel's president and chief operating officer, Ramon Ang, told reporters.
Alistair Macdonald, head of the European Union delegation in the Philippines, told AFP he welcomed the government's pledges of fair play and transparency.
"I think it's something that's extremely important that I was delighted to hear. The president… addressed precisely this question, which will also be very encouraging for the business community," Macdonald said.