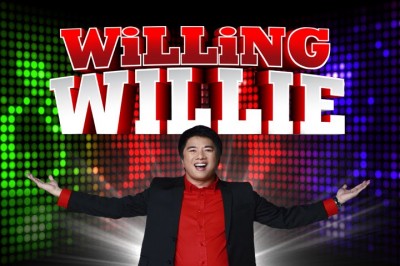 MANILA, April 27, 2011 (AFP) – The Philippines asked state prosecutors Wednesday to indict the country's most popular television host for child abuse over a show in which a six-year-old was cajoled into simulating a striptease.
Host Willie Revillame could face up to six years in jail if convicted over the show, which caused uproar after the crying boy was persuaded to perform the "striptease" and rewarded with about $230.
Prosecutors must determine whether the case will go to court.
Social Welfare Secretary Corazon Soliman said that Revillame clearly violated the state's law against child abuse as she filed a criminal complaint against the 50-year-old star with a local prosecutor's office.
"We are filing this case because it is our job," Soliman said in a statement.
"Our decision to initiate legal proceedings is pursuant to our mandate to protect children who are victims of abuse, neglect and exploitation."
The March 12 episode involving the child went viral on the Internet, and triggered a public furore in the conservative Catholic country as well as calls for local television stations to raise the standards of their programs.
The show was subsequently taken off the air after advertisers pulled out, although Revillame and his producers insisted they did not mean to humiliate the boy nor to offend public sensibilities.
Soliman said the decision to charge Revillame was also partly due to public clamor for government intervention to ensure similar offenses would not be repeated.
Neither Revillame nor his lawyers were available to comment Wednesday.
Despite being criticized for being uncouth and for his toilet humor, Revillame had nevertheless cultivated a cult following mostly among the Philippines' impoverished majority.
In his show, studio audiences were offered the chance to win cash, cars, houses and other prizes by dancing and doing other acts on stage, but also by having to recount their problems with poverty and other hardships.
In 2006, 78 fans were killed in a stampede as they lined up to join Revillame's previous show on another network.