MANILA, April 25, 2011 (AFP) – The Philippines said Monday it would ramp up oil and gas exploration to diversify its energy sources, with up to 15 contracts to be auctioned off by July.
Manila expects to coax hundreds of millions of dollars from prospective investors in the projects, Energy Minister Jose Rene Almendras said, adding that the government will contribute to security at the exploration areas.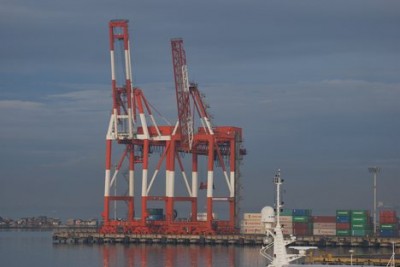 "We have a situation where the Philippines has not found oil but we have found gas. We have a situation wherein more than ever, in the history of exploration in the Philippines, there is so much interest," he said.
He told reporters the ministry would take bids for 15 service contracts in July, without giving details.
In March the Philippines complained to China over the alleged harassment by Chinese gunboats of a Philippine oil survey vessel in disputed seawaters near the Spratly islands in the South China Sea.
Almendras said the survey for that project had been completed but it would take two years to process the seismic data gathered. "The potential is there," he added.
"Just two weeks ago, one of the exploration companies came to me and was complaining – they were running out of equipment and men with exploration experience because projects are going on all at the same time," Almendras said.
"We need security because there's going to be hundreds of millions of dollars, and even billions of dollars, of new equipment in new exploration areas."
Almendras said part of royalties owed the government from the Malampaya offshore natural gas field run by a unit of Royal Dutch Shell Group would be used to buy security equipment for the new projects.