Pinay Luzviminda McLinton advances to FAME WNSO Pro status; Leslie Nicolas Lewis-Sword wins 3 medals
LAS VEGAS -Â  "Being BodyProud is about respecting yourself. Your body is the ultimate machine and it's yours for life, so treat it well. Give it all the fuel it needs to run its most efficient and be its most effective. Improve your strength, flexibility, posture, health and even confidence."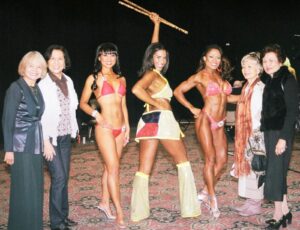 This is what Luzviminda McLinton advises everyone who dreams of a healthy, naturally-built, and drug-free body as she wins in the 2010 FAME World Championship BodyProud Vegas Experience which runs from November 10-14 at the Bally's-Las Vegas Event Center over the weekend.
McLinton advances to WNSOÂ  (World Natural Sports Organization) Pro Natural BodyBuilding – Women category. She also placed second in the Muscle Model/Female category, and in Figure Posing/Routine category. McLinton hails from the Bicol Region and runs a Body Fitness Gym in Makati City, Philippines. Luzviminda is a Personal Trainer and Professional Fitness instructor in the Philippines. Her advice to aspiring bodybuilder and fitness professionals: "Set realistic goals and longer times to reach them. Most people fail because they do not see the results they read or see in magizines. Ignore that and focus on your ability, and work hard to achieve your set goals, and never say never. Keep trying, keep working at it until the goal is met."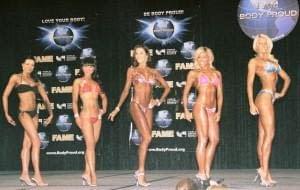 Another Pinay-blooded winner  who outshone everyone in her competition is actress Leslie Nicolas Lewis-Sword (daughter of New York billionaire Loida Nicolas-Lewis of TLC Beatrice Int'l) who won two silvers in the Evening Wear/Fitness Model category and Routine category where she displayed her expertise in arnis. New to the fitness and sport competition, Lelie was supported by her mother Loida Nicolas-Lewis, chair and CEO of  TLC Beatrice International, who took time off from her hectic corporate duties to provide moral support to her daughter. Leslie's husband Gavin Sword, was also with her. Not to be outdone, local Bicolanas in Las Vegas were there to show their support to Leslie, and were surprised to know that there were two other contestants  vying in different categories, the third one being Marife Sanvictorio, a realtor from Vancouver, Canada. Marife was a finalist in the bikini Model competition.