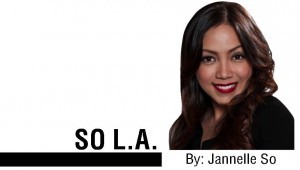 NEW YORK – There are immigrant stories of struggles and triumphs in every community across America where people from all over the world come, in search of the proverbial American dream. What they don't know, in fact, is that the dream only starts when one's immigration status is put in order. Only then can an immigrant peacefully sleep at night.
"I played safe," said former tennis athlete Dante Sta. Cruz who pursued his green card more than he pursued his professional tennis career, after finishing an Economics degree at the Southern Illinois University (SIU), on a full scholarship courtesy of tennis.
In tennis, it's common knowledge that one's career usually expires at 30 years old. Dante added that the peak is between 20 and 26. That's when hopeful athletes strive to compete and play as much as they can to get noticed. That's what he would have wanted to do after graduating, but couldn't.
"I needed to join a lot of tournaments and, more importantly, funds. I was a fresh graduate, saan ako kukuha ng pera? So I would teach a bit, save up my earnings, then travel to compete. Then I'd lose, balik, turo nanaman… I had no manager," said the former Filipino tennis star who was ranked top 6 in the Philippines from 1996-1998, while playing for the national team. During this period, he also earned a spot to compete in the South East Asian (SEA) Games.
In Los Angeles where he moved after SIU, despite a year of competing whenever he could afford it, and earning wild card slots in prestigious tennis tournaments, Dante had another serious talk with himself: "More than money I was worried about my status. I was an international student on a student visa, I was worried about what would happen if it expired. If I went home, then I'd have to start from scratch. And if that happens, bakit pa ako umalis ng Pinas?"
After an impressive record in the junior division where he competed in three of the four world grand slam events – Australian Open (1994), Wimbledon (1996), and U.S. Open (1996) – Dante made the choice to go to the University of the Philippines and play for the national team.
"It was a fun experience. I felt like star, but I realized walang nangyayari sa akin. Nabarkada lang ako. Masyadong comfortable," said Dante, who then made the decision to leave the Philippines.
By February, 1999, Dante was living in the States: "I had no money and I experienced culture shock because I was in the middle of nowhere. But it was the safer route – get a scholarship, get your degree, while still playing tennis. It was also a once in a lifetime opportunity for me to get a scholarship in an American college."
After graduating in 2000, he had a choice between going back to the Philippines to play tennis; or stay in the States: "I knew that sooner or later my career in tennis would have expired. So I chose to work on a plan B, which was to stay in America; without first pursuing plan A, which was to play for the country and pursue tennis in the Philippines."
He moved to Los Angeles with the plan to save up enough so he can have a fresh start in New York, even contemplating giving up the sport that has opened a lot of doors to him.
"Growing up, I was not trained to be a businessman, lawyer or doctor, my parents always wanted me to be a tennis player. When I was young, my only dream was to play all four grand slam tournaments," he said. "And it gave me a lot of great experiences. After college I seriously thought about giving up tennis."
But he decided to give himself another chance in tennis. After one year in LA, sleeping on the sofa of a kind-hearted family who took him in, in exchange of tennis lessons for their son, Dante was once again faced with the same problem: lack of funds. By then, he had also already injured his left arm, "from wear and tear," he said.
"And I only had 3 months left on my visa. I had to act fast," he said. And that's when the Filipino family who accommodated him in LA gave him a one-way ticket to New York. "I had nothing. I had $200 pocket money, 2 suitcases and 2 tennis rackets, ready to give up tennis."
Jannelle So is credited for creating, hosting and producing America's first and only locally-produced daily talk show for Filipinos, that ran for 8 ½ years under her leadership, making it the longest-running Filipino talk show outside of the Philippines. On her spare time, she loves to travel. This new column will document her sojourns as she shares what she learns an discovers on her trips. Connect to her on Facebook, Twitter and Instagram; or email her at sojannelle77@gmail.com.