By Christopher Lloyd Caliwan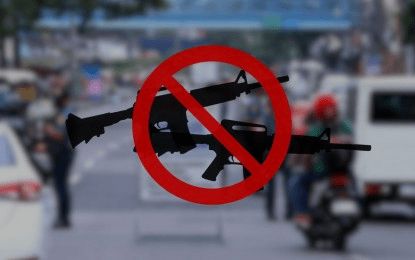 MANILA – The Philippine National Police (PNP) on Monday reminded film and television makers of the need to secure proper permits when using airsoft weapons for their scenes as these are covered under the existing gun ban of the Commission on Elections (Comelec).
"Those individuals that intend to use airsoft/airgun and other imitation firearms as theatrical property during a performance or production must seek authority from the CBSFC (Committee on Ban of Firearms and Security Concerns) by filing an application for a Certificate of Authority-Transport," PNP Firearms and Explosives Office (FEO) acting chief Brig. Gen. Roger Quesada said in an advisory.
This means that props used in the shooting of film and television should first secure PNP permits.
Quesada said violators will face charges and their props seized as it does not have the proper permits from the PNP and the Comelec.
Earlier, the PNP said 854 firearms have been confiscated as of Oct. 5 at checkpoints while 1,135 persons were arrested since the start of the gun ban in relation to the Oct. 30 Barangay and Sangguniang Kabataan Elections (BSKE).
The civilians comprise over 96 percent of gun ban violators with 1,088 out of 1,135 arrested persons, according to PNP data.
The number includes 16 security guards, some were police officers, military personnel, members of law enforcement agencies and elected government officials.
The election period for the BSKE started on Aug. 28 and will end Nov. 29.
During this period, the Comelec mandates the suspension of activities involving the carrying of firearms or other deadly weapons and the employment of security personnel or bodyguards by incumbent public officials, whether elected or appointed, as well as private individuals. (PNA)