By Christopher Lloyd Caliwan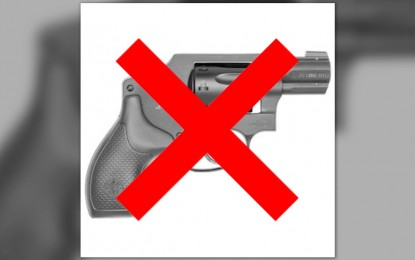 MANILA – The Philippine National Police (PNP) on Wednesday announced the implementation of a 24-hour gun ban in three regions in the country as part of efforts to secure President Ferdinand R. Marcos Jr.'s second State of the Nation Address (SONA) on July 24.
In an advisory, Brig. Gen. Leo Francisco, chief of the PNP Directorate for Operations, said the suspension of the Permit to Carry Firearms Outside Residence (PTCFOR) would be in effect from 12:01 a.m. until 11:59 p.m. on the day of the SONA.
The gun ban will cover the entire Metro Manila, Central Luzon and Calabarzon (Cavite, Laguna, Batangas, Rizal and Quezon).
"Only soldiers and policemen wearing uniform, especially those who would be deployed near the Batasang Pambansa are exempted from the gun ban," said Francisco.
The PNP earlier said more than 22,000 policemen and augmentation forces will be tapped to secure the President's SONA, around 5,000 would be deployed near the Batasang Pambansa.
While it has yet to receive any report of security threats, the police said it continuously assesses all information it has been receiving about the event. (PNA)