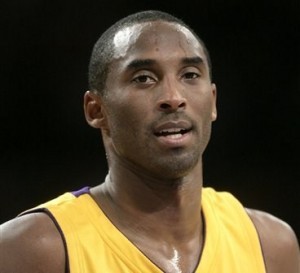 SAN DIEGO, August 2011 (AFP) – San Diego police have launched a probe into an alleged confrontation Los Angeles Lakers star Kobe Bryant had at a San Diego church.
Police say they want to interview Bryant who allegedly grabbed a phone out of another man's hand because he thought the man was taking pictures of him and his wife.
The man claims his wrist was injured when Bryant took the phone from him in the incident which took place at the St. Therese of Carmel Church in Carmel Valley on Sunday.
Bryant left the church when he didn't find any pictues. The man was treated and released at a San Diego hospital for a wrist injury.
San Diego police spokesman Gary Hassen said they are also trying to get more information from the alleged victim.