By Liza Agoot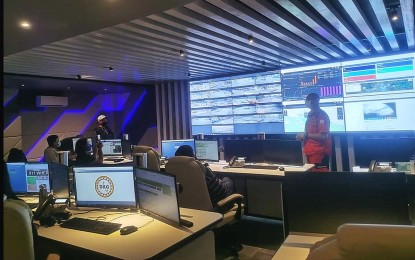 BAGUIO CITY – The number of prank calls made here via the government's emergency "911" has gone down this year, which local officials attributed to news of cases filed against pranksters and the public acting more responsibly.
In an interview on Monday, city information officer Aileen Refuerzo said the decline in prank calls could be due in part to the local government's filing of unjust vexation cases in 2022 against two persons who made more than 100 prank calls.
"Maybe they also became cautious and afraid that they might be charged for doing prank calls, for disturbing the personnel of the Baguio Smart City Command Center who are working 24 hours a day for seven days a week," she said in Filipino.
"Our personnel acted and traced their calls because it was already causing an irritation and was disturbing the smooth flow of the operation considering the urgency to attend to real calls for emergency and police assistance,"she added.
Based on its record, the command center received 3,941 calls from Jan. 1 to Aug. 31 this year, 1,271 of them legitimate and 2,670 prank calls, a 72.72-percent drop from the 9,788 prank calls in the same period in 2022.
"Many of our residents are now aware that the number 911 is important and must not be played on," Refuerzo said.
She said records submitted to the city government during an off-the-press management committee meeting showed that 54.52 percent of the calls received by the command center were requests for medical assistance and 16.36 percent for police assistance.
The other nature of calls is for general assistance, reports of vehicular accidents, fire, fallen trees, nuisance (loud noise), sparking electrical wires, creating trouble, suicide, inquiry, collision, and landslide or soil erosion.
The command center is linked to the police, fire department, disaster risk reduction management office, and the hospitals which are informed depending on the nature of the call. (PNA)
The Command Center functions as a "call-taking and report generation", and conducts video monitoring, playback extraction as critical video evidence to solve crimes, and analytics generation for smart city platforms. (PNA)