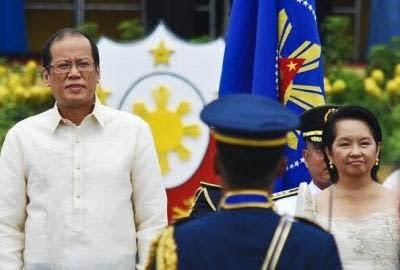 MANILA, December 8, 2010 (AFP) – Philippine President Benigno Aquino on Wednesday slammed the Supreme Court for blocking his move to investigate ex-leader Gloria Arroyo's alleged corruption, warning it could embolden others to commit graft.
The country's highest court had ruled on Tuesday that a "Truth Commission" launched by Aquino on his first day in office to investigate alleged corruption by Arroyo was unconstitutional.
By singling out somebody for investigation, the court said the commission violated the equal protection clause enshrined in the constitution.
"If these things really happened and government money was stolen, what is to prevent other people from committing the same thing in the future, knowing that they will never go to jail?" Aquino told a news conference.
The president said his aides were studying all options to try to have the Supreme Court reverse its ruling.
These could include amending the executive order that created the commission or filing an appeal directly to the court, he said, while expressing concern that the court may fail to act on the appeal before his six-year term ends.
Aquino won May's presidential election by a landslide on a campaign to bring his predecessor to account for alleged massive graft and election cheating during her more than nine years in power.
Arroyo had been dogged by accusations of graft and vote fraud during her term and narrowly avoided impeachment over the issue, thanks largely to her control of parliament.
She was required by constitutional term limits to step down in June, although she was voted in as a congresswoman in May's general election and continues to wield strong political influence.