By Benjamin Pulta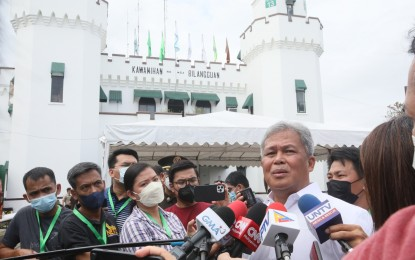 MANILA – Prisons chief Gregorio Catapang Jr. has ordered a major overhaul for personnel of the Bureau of Corrections (BuCor) to stamp out misdeeds in the agency's Muntinlupa New Bilibid Prisons (NBP).
"You will undergo retraining .And you will be assigned with other prison and penal farms," Capatang said in his address to more than 700 prison officers.
Catapang urged the employees to cooperate and said improvements are yet to be seen on the handling of the Maximum Prison Compound. He said he continues to receive information of misdemeanors and outright the violation of specific orders.
"I think I have to emphasize that I am really here to reform BuCor," he said. "I was given a new mandate. I am now your permanent director general."
Among the immediate reforms, Catapang said, are provision of bodycams to BuCor guards and the regulation of lockers to prevent the alleged "trade in" of contraband. (PNA)