By Wilnard Bacelonia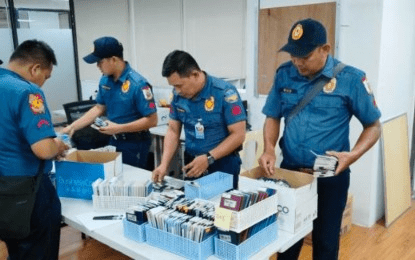 MANILA – The Senate is eyeing to investigate the possible implication of Philippine Offshore Gaming Operators (POGOs) into human trafficking activities in the country.
Senator Sherwin Gatchalian announced on Wednesday that he recently filed Senate Resolution No. (SRN) 611 directing the appropriate committee to conduct an inquiry, in aid of legislation, to look into the alleged human trafficking happening inside the Clark Free Port Zone in particular.
"There is a need to determine the lapses and the loopholes in government processes that led to the facilitation of human trafficking on Philippine soil that undermines the human dignity of the trafficked persons and also violates their rights against involuntary servitude," Gatchalian said.
"Based on the alarming increase of human trafficking incidents being linked to POGOs, there is a need to re-examine the framework of POGO operations in the Philippines, combat and stop these crimes, and arrest the persons behind it," he added.
This, after the recent rescue of more than 1,000 individuals at Clark Sun Valley Hub composed of 389 Vietnamese, 307 Chinese, 171 Filipinos, 143 Indonesians, 40 Nepalese, 25 Malaysians, 7 Burmese, 2 Thais, and 1 from Hong Kong.
According to Gatchalian, the compound where the individuals were rescued is suspected to be a POGO hub inside the Clark Freeport Zone, which is now the subject of investigation by both the Department of Justice and the Philippine Amusement and Gaming Corporation.
"These syndicates could be fronting as POGO operators but are actually engaged in criminal activities such as human trafficking and scamming," he said.
The lawmaker pointed out that the continued existence of POGOs and their service operators involved in criminalities continue to smear the country's reputation in the international community; poses a threat to the peace and order situation; and undermines the safety of Filipinos and foreign nationals residing in the country.
Gatchalian revealed earlier that based on data submitted by the National Bureau of Investigation, there are 65 cases of human trafficking out of 113 POGO-related cases that were investigated by the agency from 2017 to March 2023. (PNA)