By Kris Crismundo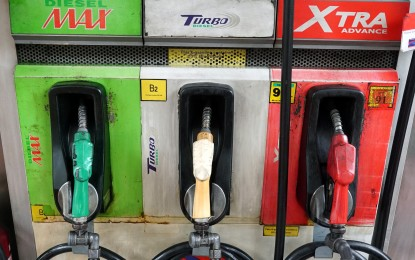 MANILA – Oil prices at the pump will increase starting Tuesday morning after four weeks of rollbacks.
In separate advisories, Caltex, Cleanfuel, Jetti, Petro Gazz, PTT, Seaoil, and Shell said they will increase gasoline prices by PHP0.95 per liter and a hefty upward adjustment of PHP1.30 per liter for diesel prices.
Caltex, Seaoil, and Shell will also hike kerosene prices by PHP1.25 per liter.
According to the Department of Energy, gasoline prices in Metro Manila as of Oct.17 ranged from PHP57.10 to PHP85.45 per liter; diesel prices, from PHP57.80 to PHP83.90 per liter; and kerosene prices, from PHP59.40 to PHP88.14 per liter.
Global oil industry experts said the current geopolitical conflict in the Middle East has not yet affected the supply, but fears on the possible impact of the situation will pump oil prices in the world market upward.
As of writing, global oil price benchmarks West Texas Intermediate was trading at USD87.02 per barrel while Brent crude was trading at USD91.28 a barrel. (PNA)