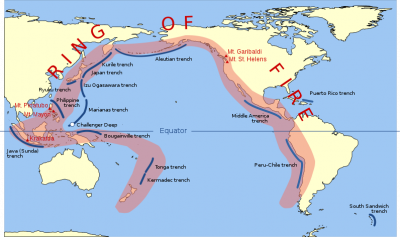 MANILA, March 21, 2011 (AFP) – An earthquake with an estimated magnitude of 5.7 shook buildings in the Philippine capital on Monday, but was not expected to cause any damage, the head of the government's seismology bureau said.
"We don't expect damage despite it being a 5.7 because the earthquake was quite deep," Philippine Institute of Volcanology and Seismology director Renato Solidum said in an interview with ABS CBN television.
Solidum said the earthquake had been felt across Manila, a sprawling city of more than 12 million people.
The US Geological Survey said on its website the quake had a magnitude of 5.4 and struck 87 kilometers (54 miles) southwest of Manila at 6.36 pm (1036 GMT).
Philippine authorities have said previously they measure earthquakes differently to the USGS.
People in the Philippines have been nervous about a potential killer quake following the devastating tremors to have hit Japan and New Zealand recently.
Like those countries, the Philippines sits on the Pacific Ring of Fire — a belt around the Pacific Ocean dotted by active volcanoes and tectonic trenches.
One fault line runs directly under Manila, and government seismologists have warned the city is unprepared for a major quake.