Rayson Esquejo of Panorama City won the Balita Media video submission contest for the month of February. Esquejo is scheduled to pick up his $100 prize from the Balita offices, and will be given due honors accordingly.
The video submission contest is an ongoing Balita Media promotion, a program aimed at strengthening the publication's online presence while targeting the online savvy Filipino-American readers.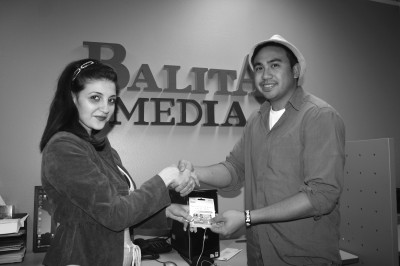 Esquejo, 26, said that he created the song in his winning video with Disney movies in mind.
"I love to sing, write and compose music. I initially wrote the song after some frustration over making a YouTube cover of a Disney song. In fact, I was going to Disneyland the next day so I figured, why not make a song that's not really a Disney song but all the people who know Disney movies would recognize the references? After that, it was just finding the catchy tune to play…the lyrics really just came naturally."