By Sarwell Meniano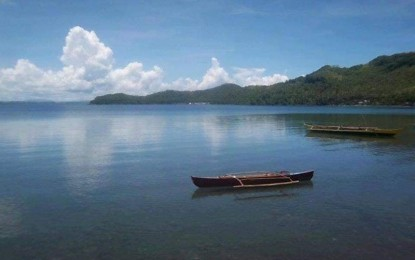 TACLOBAN CITY – Red tide phenomenon has recurred in three bays in Samar and Eastern Samar provinces, raising warning not to consume shellfish products in these areas, the Bureau of Fisheries Aquatic Resources (BFAR) said Friday.
These bays are Irong-Irong Bay in Catbalogan City, Samar, coastal waters of Calbayog City, Samar; and Matarinao Bay in Eastern Samar province.
The bloom of this toxic organism returned in Matarinao after three weeks of red tide absence and in Irong-Irong Bay after nine months. The coastal water of Calbayog City was included in the red tide watch in early 2022.
Matarinao covers the coastal waters of General MacArthur, Hernani, Quinapondan and Salcedo in Eastern Samar province.
BFAR attributed the change in weather patterns as the cause of the red tide blooms in the region.
"To safeguard human lives, we are issuing this warning as a precautionary advice to the public to refrain from gathering, selling, and eating all types of shellfish and Acetes sp. locally known as 'alamang' or 'hipon' from these bays," BFAR said in its local shellfish bulletin.
Water and shellfish meat samples will be sent to their main office for confirmatory testing.
Fish, squid, crab, and shrimp gathered from these areas are safe to eat provided that all entrails are removed and the marine products are washed thoroughly with running water before cooking.
Although the shellfish ban has been lifted in some areas in the region, the monitoring will continue to check the possible recurrence.
The regular water sample checks cover the coastal waters of Daram, Zumarraga, Cambatutay, Maqueda, and Villareal Bays in Samar; coastal waters of Guiuan; San Pedro Bay in Samar; coastal waters of Leyte, Calubian, Ormoc, Sogod, Carigara Bay, and Cancabato Bay, Tacloban City in Leyte; and coastal waters of Biliran Island.
These areas had a history of red tide recurrence in the past years.
BFAR regularly analyzes water samples through its regional laboratory to ensure that shellfish gathered from these areas are safe for human consumption.
If seawater turns positive for red tide, they gather and send meat to their national laboratory for thorough analysis.
Red tide is a term used to describe a phenomenon where the water gets discolored by high algal biomass or the concentration of algae. (PNA)