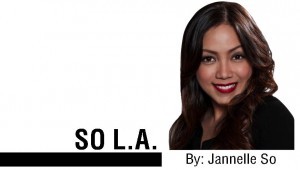 Not just with a period; but with an emphatic exclamation point!
That's how undefeated two-division world champion Timothy "Dessert Storm" Bradley would like to punctuate his rematch against eight-division world champion Manny "Pacman" Pacquiao. Admitting that because his controversial split decision victory over the Filipino boxing champ in 2012 was not convincing enough for many, Bradley said he needs this fight for a chance to win a more conclusive win.
"I beat this guy already, but nobody believe that I did. And I did not get credit for it. This fight has to happen so I could sleep at night. I'm sick of walking down the street and people saying 'You didn't win that fight. They gave that to you. They robbed Manny.' Do you know how that make  me feel? And I'm the champ? Man, c'mon! And it tears me up, dude. It just tears me up…," Bradley told members of the media who attended the press conference held early this week to announce the upcoming rematch to be held on April 12th 2014 at the MGM Grand Garden Arena in Las Vegas.
At the gathering, Bradley also confidently reminded everyone that he not only beat Pacquiao during their first outing; but he also subsequently beat Juan Manuel Marquez, the man who knocked out the Fighter of the Decade.
"My confidence comes from my ability – what I've done in the past; what I've done through the years; how hard I work. I'm a student of the game. I study fighters," he added. "I've been studying Pacquiao … sheeesh… forever, dude. It just comes from me being competitive, my competitive nature, my mental toughness. I believe in myself when nobody else believes in me."
Bradley recalled that even when nobody thought he would beat Marquez, he went on to claim a split decision against the "Dinamita." And he says he's convinced that if he beats Pacquiao "again," that would raise his "stock even higher."
But despite the confident talk, Bradley could not promise to deliver a KO.
"If the knock out comes, that's great. I think that will be the exclamation point that I need to silence everybody. But everybody knows that I'm not a big huge puncher; and Pacquiao is a very, very clever guy; very hard guy to hit… I don't know if I can knock him out," he said.
Nonetheless, the champ who ended Pacquiao's welterweight reign and 15-bout winning streak promised to train hard: "I'm training like an animal. I'm gonna do 8 weeks of training this time around; not 12. I think maybe I was a little bit burnt out for the first fight; may be over-trained a little bit. But this time around I'm doing 8 hard weeks, typical training camp for a championship fight."
Bradley added that while this fight is a "must win" for him, the pressure is on Pacquiao.
"I feel no pressure. I already beat him once. The pressure is on him. My career still goes on. I'm the champion here, if he wants what I got, he gotta come earn it," he said.
Kababayan Today is bringing you the sidelights and highlights of this rematch, from the training, all the way to fight night in Las Vegas. Catch all the features and interviews on America's first and only daily talk show for Filipinos – weekdays at 4:00p.m. on LA18 in Southern California, and at 3:30p.m. on Kiku in Hawaii. For more, log on to www.youtube.com/kababayanla18.