By Ferdinand Patinio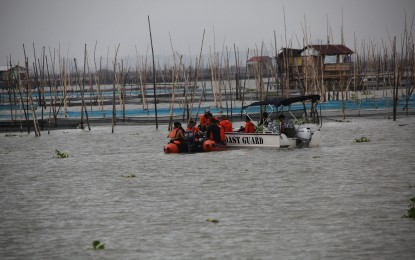 MANILA – The Philippine Coast Guard (PCG) is expecting next week the result of an investigation into a capsizing incident in Binangonan, Rizal as search and retrieval operations continued into the weekend.
PCG spokesperson Rear Admiral Armand Balilo said the investigating panel includes the Philippine National Police, which may release its findings by Monday.
"Let's wait for the result of the investigation team. As of now, our Station Commander in the area has been relieved," Balilo said during the Saturday News Forum in Quezon City.
The relief will give way to a "fair, honest, and transparent investigation," PCG Commandant, Admiral Artemio Abu, said on Thursday.
Based on the update released at 5 p.m. Friday, 43 survived and 27 died after M/B Aya Express sank Thursday, reportedly due to strong winds that caused the passengers to panic and gather on one side.
Balilo did not confirm if the boat was indeed overloaded or what charges may be filed.
He said the manifest submitted by the boat captain indicated just 27 names.
Photos showed the boat is marked with "42 capacity."
The PCG has yet to confirm if the boat provided insurance, which he said is required. It has also suspended the safety certificate of the M/B Aya Express.
Prayers
Meanwhile, Antipolo Bishop Ruperto Santos said he would visit the bereaved loved ones and survivors in Talim Island once the PCG allows it and celebrate a Mass with Fr. Edwin Tirado at the Sto. Domingo Parish.
"As of now, we pray and offer our Holy Masses for the eternal repose of those who perished and implore our God for His grace and strength to all the bereaved families," he said in an interview over Church-run Radyo Veritas.
Among the victims were five parish workers and a teacher of the Our Lady of Peace School in Antipolo.
Antipolo Social Action Commission director Fr. Bien Miguel Jr. and assistant director Fr. Alex Miday have been directed to assist the victims and their families.
"The diocese is very much proactive to help and assist the victims and their families. Our diocese is at their service, especially in this moment of great loss and bereavement," Santos said.
The Diocese of Antipolo also ordered a special collection during Masses for the victims. (PNA)