By Pot Chavez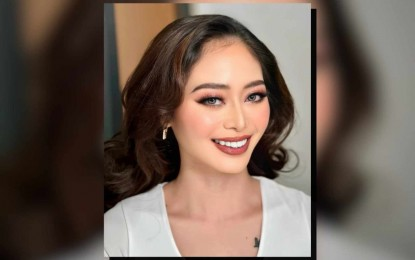 TUY, Batangas – A reward is being offered to anyone who can provide information leading to the whereabouts of Miss Grand Philippines 2023 candidate Catherine Camilon.
In an interview on Friday, Batangas Vice Governor Mark Leviste said he is personally offering PHP100,000 to anyone who can help locate Camilon, who was first reported missing on Oct. 12.
Leviste revealed that he visited the missing beauty queen's family in this town, and provided them with some financial support.
"I visited this morning at the family home of Ms. Catherine Camilon…I listened to their story and contacted the Tuy police to find out the latest developments in their search and investigation," he said.
Leviste said he shall be closely monitoring this case and coordinating with the family and the police for the granting of the reward.
According to her family's statement, Camilon was traveling in a private vehicle with the license plate NEI 2290, a metallic gray Nissan Juke SUV, and was scheduled to meet someone in Bauan, Batangas.
Meanwhile, the Philippine Coast Guard (PCG) has joined the search for the missing beauty queen.
PCG Commodore Geronimo Tuvilla, Commander of Coast Guard District Southern Tagalog, said his office is reinforcing the search being conducted by the Philippine National Police (PNP).
He revealed that PNP representatives had just visited the Coast Guard Sub-Station (CGSS) Batangas City to define what each agency would contribute to search efforts.
Tuvilla said PCG personnel have been tasked to review the passenger manifests of all ships that left the Port of Batangas since Oct. 12.
They are also on the lookout for any sign that Camilon's vehicle passed through the busy port, he added.
For his part, Batangas police chief Col. Samson Belmonte said he has ordered all police stations and units in the province to intensify efforts in gathering information to locate the 26-year-old Tuy resident.
Belmonte assured that all units within the province are now collaborating with the Tuy municipal police station to find any leads about Camilon's whereabouts.
He called on individuals with reliable information to report or contact the Tuy municipal police station at the station hotline 09985985711. (PNA)