CARSON, CA – The death anniversary of Philippine national hero Dr. Jose P. Rizal will be commemorated on Thursday, Dec. 30 at 6 pm at the bust of Rizal in front of Seafood City at 131 W. Carson St. (near Main St.) in Carson.
Floral offering will be led by Carson Mayor Jim Dear and Mayor Elito Santarina, both guests of honor at the event.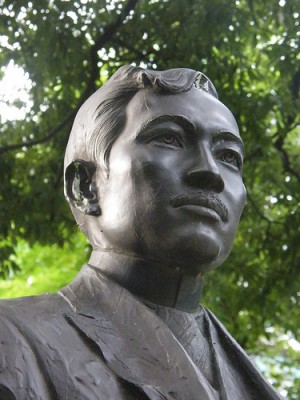 Filipino tenor Rodell Rosel will sing nationalist songs at the event. Gloria Hernandez of the Midnight Motion Band will sing "Ako ay Pilipino."  Other guests are community leaders and WWII Filipino veterans who will pay tribute to Dr. Jose Rizal.
For info, call Fe at(310) 987-8886.