By Anna Leah Gonzales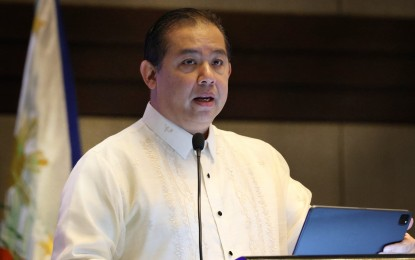 MANILA – The Maharlika Investment Fund (MIF) will stay true to its goals of creating more jobs, improving public services and creating a higher standard of living.
In a statement on Sunday following the issuance of the revised implementing rules and regulations (IRR), House Speaker Ferdinand Martin Romualdez said he is optimistic that the latest development in the Marcos administration will mean "a more robust and stable economy" where even ordinary Filipinos stand to benefit.
"The MIF, if managed independently and efficiently, can significantly contribute to the nation's socioeconomic development, aligning with the government's broader goals," he said.
Romualdez believes that President Ferdinand Marcos Jr. will be able to finish MIF's operationalization before the year ends.
"This strategic move by the President is a testament to his vision of a more prosperous and self-reliant Philippines, one where every Filipino stands to benefit from the nation's economic successes," he added.
The revised IRR released on Saturday includes several amendments to the provisions on the appointment of the Board of Directors of the Maharlika Investment Corporation.
The revised IRR mandates the Advisory Board to submit to the Office of the President the list of nominees to vacant regular and independent director, and president and chief executive positions not later than 30 days from their vacancy.
It also inserts a new provision that states that the President "may either accept or reject the recommendation of the Advisory Body" and "may require the Advisory Body to submit additional names of nominees."
Signed into law on July 18 this year, the MIF was established to optimize national funds by generating returns to support the government's economic goals.
The MIF will be used to invest in a wide range of assets, including foreign currencies, fixed-income instruments, domestic and foreign corporate bonds, joint ventures, mergers and acquisitions, real estate and high-impact infrastructure projects that contribute to the attainment of sustainable development. (PNA)