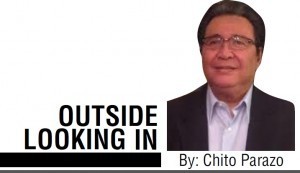 Davao City Mayor Rodrigo Duterte is a good alternative candidate for the 2016 presidential election.
If ever he decides to join the presidential derby, he has a good chance of winning it. This will be the first time in Philippine history that a politician coming from Mindanao will be running for President of the Philippines.
I'm sure Duterte will win by a big margin in Mindanao whether he will run against either Vice President  Jejomar Binay or Interior Secretary Mar Roxas , or Senator Grace Poe.
Mayor Duterte has a good track record as a public servant for many years which he could be proud of. He has transformed Davao city as the safest city in the country. Records shows that since Duterte became the mayor, the city became prosperous and crime incidence decreased tremendously.
He is known in Mindanao as a hard worker and man of principle. He is also known for his uncompromising policy against crime, particularly drug trafficking. Duterte has been mainly responsible in breaking up organized crimes and bringing criminals to justice (or in hell) in Davao city.
Lately, he was being accused by human rights activists as the head of a vigilante death squad allegedly responsible for the deaths or mysterious disappearance of criminals and drug lords in Davao city.
Duterte lashed back at his detractors, saying that if elected President, he will kill 100,000 drug lords and criminals and dump their bodies in Manila Bay. Instead of being turned off by Duterte's braggadocio, Filipinos, particularly those in the troubled areas of Mindanao, lauded the recent statement of the feisty mayor.
They claimed that it is about time the country must have President who will have the courage and political will to implement laws without compromise. They said the country needs a strong leader like Duterte , particularly at this time that we have an on-going territorial dispute with China.
In their desire to entice Duterte to run in next year's presidential election, voters in Mindanao launched a campaign fund for Duterte dubbed as "Piso Para Kay Duterte."
After the news about the launching of the campaign funds for Duterte, pledges of support came from all sectors of society, not only from Mindanao and Visayas regions, but as well as in Northern and Southern Luzon areas. People in Metro Manila were also thrilled to know that Duterte might eventually join next year's presidential race.
This outpouring show of support and excitement of voters could  perhaps eventually convince Duterte  to accept the people's desire for him to join the presidential race in May of next year.
So far Duterte has consistently declined  calls for him to run for the top post in 2016, claiming that he does not have the money to mount a successful presidential campaign. He also said that he does not want to accept contributions or donations from big businesses to bankroll his candidacy.
What a big difference from the current traditional politicians that we currently have in Congress, with the exception of a few like Congresswoman Leni Robredo. I'm sure Duterte will be able to do a lot of things to correct much of the flaws we have in our present government system. Corruption will be minimized if not totally eradicated and criminality will drop to an all time low.
It is about time that we elect a president that will manage our bureaucracy with the mindset of improving the welfare of Filipino people who have less in life.
I expect Duterte's ratings in the next poll surveys to go up, particularly with the possible disqualification of neophyte Senator and presidential wannabe Grace Poe due to lack of Philippine residency requirement. I do not expect Binay's ratings to go higher, even with the possible withdrawal of Poe. I believe that voters who have been favoring Poe over Binay will now throw in their support to Duterte.
I also expect Duterte to be the adopted candidate or official candidate of Lakas-CMD party. I also expect Duterte to lure former Congressman and DND Secrertary Gilbert Teodoro to come out from retirement and run as his vice presidential candidate.
Ultimately, I think Binay will eventually withdraw from the presidential race because of his inability to justify his vast ill gotten wealth he allegedly acquired through anomalous government contracts while Makati Mayor for many years.
His wife, Dra Elenita Binay, also former Makati Mayor, recently told the media that she wants VP Binay to abandon his presidential ambition because of the negative publicity the family has been getting for the past several months.
If Binay withdraws from the race and Poe will be barred by the Commission on Election (COMELEC)  because of residency requirement issue, then it is going to be a fight between Duterte and Roxas.