WASHINGTON, January 6, 2011 (AFP) – Top U.S. senators of both major parties called Thursday for an overhaul of the tax code this year with an eye on spurring job growth in a still-sputtering economy.
"The country is ripe for tax reform," Democratic Senate Majority Leader Harry Reid told reporters, saying it would be one of the "first priorities" for his party in 2011 because "our tax system is broken and needs to be fixed."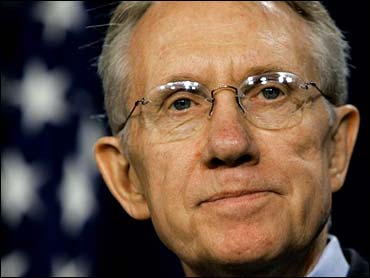 "We all know the tax code is a disaster, and any effort to simplify the tax code, to get the rates down to make it more fair, I think we'd be open to discussing that," Republican Senate Minority Leader Mitch McConnell said.
Reid said Senate Finance Committee Chairman Max Baucus, whose panel has jurisdiction over taxes, would resume hearings he began last year "starting very, very soon" to flesh out the details of that difficult undertaking.
McConnell citing "the outrageous corporate tax rate we have in this country" as a threat to US global competitiveness and said President Barack Obama "seems to be open to an effort to reduce the corporate tax rate."
But deep divisions on what to change and how to change it, rooted in the parties' historic attitudes towards taxes, were expected to make any breakthrough difficult absent a big push by Obama.
Reid and McConnell's comments came as Republican House Majority Leader Eric Cantor continued to press the president to outline tax reform plans in his annual "State of the Union" speech expected on January 25.
"When we hear the president come up to Capitol Hill in the next couple of weeks for the State of the Union address, we want to hear his ideas on tax reform," Cantor told CNBC television.
Cantor delivered that message to Obama himself during a telephone call on Wednesday to mark the Republicans formally taking over the House of Representatives.
"You talked about getting the economy going and there are a lot folks, I think on both sides of the aisle, who would like to see some tax reform proposals, so we'd love to work with you on that as well," he told Obama.