By Wilnard Bacelonia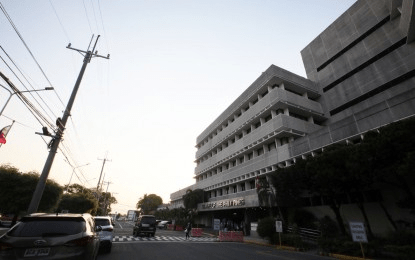 MANILA – The Senate is set to investigate the reports received by some of its members that a number of foreigners, particularly Chinese nationals, were issued with Philippine passports.
During the budget plenary debates of the Department of Foreign Affairs (DFA) on Thursday midnight, Senate President Juan Miguel Zubiri said committees like the Senate Blue-Ribbon and the Public Order and Dangerous Drugs can take lead in coming up with a formal investigation on the issue.
"So that we can look at the different aspects, not only from the DFA, but also from the Philippine Statistics Authority (PSA), Civil Registrars of the towns involved that was told to me by the NBI (National Bureau of Investigation), and of course we have to go to the bottom of this," Zubiri said
He added that the probe should start "the soonest possible time" after the 2024 proposed budget is approved.
Senator Ronald "Bato" dela Rosa earlier raised the issue which he said came from the Bureau of Immigration (BI) and the NBI, which operatives intercepted more than a dozen Philippine passport holders who are "obviously not Filipinos."
"It was confirmed further that these passports were authentic. What made us be alarmed is the fact that this involves national security dahil baka mamya itong mga Chinese-speaking individuals, who are not really Filipinos, eh baka nagkalat na yung passport dun sa kanila (because maybe later these Chinese-speaking individuals, who are not really Filipinos, were able to secure more passports) and before we know it, we are already being surrounded by operatives of maybe from People's Liberation Army or whatever, whoever those people are," dela Rosa said.
Zubiri said his office also received a report from the NBI that a group of Chinese nationals were able to secure birth certificates from a civil registrar in a Caraga town which he did not name.
Senate President Pro Tempore Loren Legarda, who was sponsoring the proposed 2024 budget of the DFA, agreed saying the DFA should not be the only agency involved in the case.
"We will not let this pass and I would welcome the resolution that your honor (dela Rosa) and (Senator Francis Tolentino) will file to look at it through the Blue Ribbon Committee… I share your outrage that this happened," Legarda said.
"Maaari na ang lahat nang mga ahensyang to ay may galamay sa mga kumuha ng mga authentic documents (It is possible that these agencies have connections to those who secured authentic documents)," she added.
The senators agreed to recall the submitted budget of the PSA to further discuss the issue, among others.
Legarda defended the PHP24.06 billion proposed 2024 budget of the DFA. (PNA)