By Wilnard Bacelonia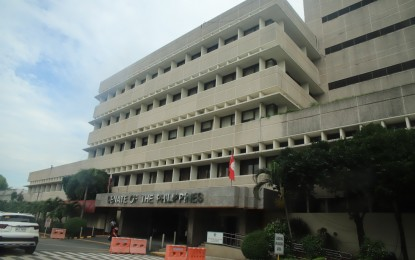 MANILA – Several senators expressed their reluctance on changing the name of "West Philippine Sea" to "Sea of Asia" considering the clarity in territorial rights.
Senator Alan Peter Cayetano noted in a press statement Tuesday that when it comes to standing the Philippines' ground on the dispute, sticking to "West Philippine Sea" is the way to go especially since the 2016 Arbitral Ruling has declared the Philippines' right on the territory.
Cayetano recalled that he consistently used the term "West Philippine Sea" when talking to world leaders and opinion-makers during his stint as Foreign Affairs Secretary in 2017-2018.
"In fact, one of the former American Secretary of States, sabi niya (he said), 'Oh, that [West Philippine Sea] is interesting. Yes, we should start using that," he said.
The lawmaker, however, acknowledged that Justice Secretary Jesus Crispin Remulla's idea of naming the disputed territory as "Sea of Asia" has some merit.
"Maganda po y'ung idea ni Secretary Boying (Secretary Boying's idea is good) if just to emphasize that 71 percent of the world is water, and that napaka-importante na 'wag tayong mag-away-away diyan kundi magtulungan (it is very important that we should instead help each other there than engage in conflict)," Cayetano said.
For Senator Jinggoy Estrada, the term "West Philippine Sea" should be constantly emphasized as a geopolitical designation of the Philippine government, and an alternative name to the parts of the South China Sea that are within the Philippines' Exclusive Economic Zone (EEZ).
"Ang katagang ito ay sumasalamin sa legal na pag-angkin natin sa teritoryong ito (This term reflects the legal basis of our claim in this territory). The Hague-based UN-backed Permanent Court of Arbitration ruled overwhelmingly in our favor in determining China's claims as unlawful," Estrada said in an earlier statement.
In another statement, Senator Grace Poe said she would rely on the experts to address the proposal, as long as it does not weaken the country's position.
"Any initiative must not diminish our territorial claims in the disputed sea. We must preserve our rights to the Philippines' EEZ," Poe said.
In planning to pursue an "environmental case" against China for reportedly destroying marine resources in the West Philippine Sea, Remulla is planning to use the term "Sea of Asia" instead, as "a strategy aimed at making the case relevant to the international community." (PNA)