MANILA, Jan 26 (Mabuhay) – Megastar Sharon Cuneta said she is very focus on losing more weight in the coming days and to achieve a sexier figure.
Sharon, whose body has evidently changed since she started eating healthy food again, was very proud when she confirmed that she already lost more than 20 pounds of weight.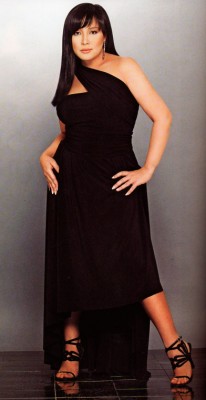 The Megastar admitted she sought professional help mid-2010 and that she is happy with the changes happening to her body.
Now, Sharon is starting to feel good again.
She shared she gained weight after giving birth to her youngest daughter Miel.
"Babies and crash dieting over the years. Whenever I have movies coming up, starvation mode talaga ako. I went to a very quick diet for several time and after that my weight becomes horrible."
Sharon was also very frank in saying that she had Liposuction after her third pregnancy, but the process still entails discipline and hard work.
"After awhile it's not a miracle cure. You have to have some discipline and it's something that can help achieve what you want in a short period of time."
Sharon added that because of gaining a lot of weight in the past, she started having problems doing projects because she has limitation in doing scenes for movies.
"I lost some weight, and then later on a project got postponed and later on canceled and then I was disappointed and I started eating again."
She said that laughing at her own self became her defense mechanisms against those people criticizing her figure.
"I would laugh with them instead of wait for them to laugh at me. After awhile you'll get tired of being laughed at."
The Megastar is proud to say that her husband Senator Kiko Pangilinan is loving her new body.
She however said it never became an issue between them and she is very blessed to have a husband who always thinks that she's the most beautiful woman in the planet.
"He's enjoying my body, he's enjoying me. He's a user, he's using me," Sharon joked around.
After her talent-reality program "Star Power", the Megastar is set to host "The Biggest Loser: Pinoy Edition", which is expected to air middle of this year.  (MNS)