Like Aga Muhlach, did Lea Salonga also get a cold shoulder from Megastar Sharon Cuneta?
The incident allegedly happened at the Araneta Coliseum on Friday during Comedy Concert Queen Ai-Ai de las Alas's "Akin ang Tronong 'To" concert. Cuneta and Salonga were de las Alas's special guests, while Muhlach watched the show with wife Charlene Gonzales.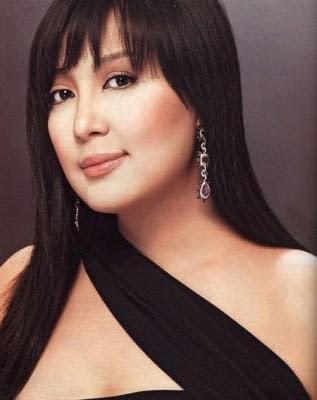 Rumor has it that Cuneta ignored Salonga backstage.
In her official Twitter account, however, Salonga was quick in refuting the rumor.
According to her, it is not true that the megastar snubbed her.
"@Dinidiwara Okay, now that's not true. Sharon at no point snubbed me during the Ai Ai concert," Salonga said, replying to an inquiry from follower Dinidiwara.
Another Twitter user, am_abbie, asked the international star if she has any idea where the rumors were coming from. To which, Salonga replied: "@am_abbie Honestly, no idea. But eh, rumors will be rumors, and in this business, they will abound."
Columnist Ricky Lo of The Philippine Star reported Cuneta's admission of harboring ill feelings toward Muhlach, which explained the reported snubbing incident during delas Alas's show.
According to the report, Cuneta ignored Muhlach after learning that the actor agreed to make a movie with Salonga, but begged off when offered to do their reunion film.
More than that, said Cuneta, she felt Muhlach has purportedly been taking her for granted, and "wouldn't even say if he (Muhlach) wanted to still do the movie or not."
Muhlach also declined when asked to give a taped message to the megastar as she bid goodbye to her "Sharon" show, the report said.
Cuneta also lamented that the actor and his wife didn't even bother to watch her concert held at the Big Dome in August.
Meanwhile, when asked to comment on the purported snubbing incident, Salonga kept her distance from the issue.
"@Dinidiwara I was getting out of my gown and into jeans when it happened so I can't really comment," Salonga tweeted. (MNS)