By Wilnard Bacelonia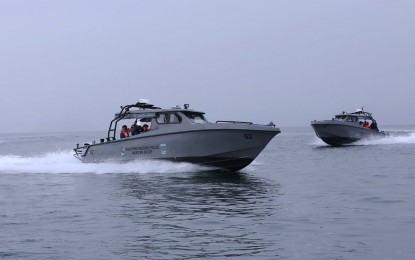 MANILA – Propmech Corporation announced on Thursday its readiness to support the national government's initiative in developing and improving the country's ship building industry.
With its extensive experience, network, expertise, and infrastructure, the local marine solutions provider has been a long-standing supporter of the Philippine government's effort to improve its maritime defense capabilities.
This, after the Department of Transportation (DOTr) announced that the Philippines is aiming to become the "Maritime Capital of the World" by modernizing domestic shipping, expansion of shipbuilding and repair capabilities, development of a marine industrial park, marine environment protection, development of inland waterway networks, and corrective actions on multiple levels.
This is to address the assessment findings from the European Commission and the independent evaluators of the International Maritime Organization (IMO).
Glenn Paul Tong, Propmech Corporation's chief executive officer and president, said it is a big advantage for the Philippines to be able to maintain its own equipment and other shipping facilities for disaster, emergency, or security purposes.
"It will also help the Philippine industry create more opportunities, chance to work, livelihood, and creating a good ecosystem in the Philippines where we can support not only the government, but also the commercial. It will be an improvement for the whole country," Tong told reporters during a media tour at the Propmech shipyard located in Subic, Zambales province.
"I think the government has many intentions to push for this self-reliance. However, still a lot needs to happen before it really [comes into realization]," he added.
Officially established in 1991, Propmech has been building vessels for the Philippine Navy, Coast Guard, the Philippine National Police (PNP), as well as the Bureau of Fisheries and Aquatic Resources, through the development and maintenance of vessels used in various missions.
Some of the vessels include the Landing Utility Craft (LCU), a vessel designed for moving troops, vehicles, and equipment to far-flung areas; the PNP and Marine high-speed attack crafts, and Coast Guard aluminum patrol boats.
One of the company's signature vessels is the Philippine Navy's Multi Purpose Attack Craft (MPAC) which was proven to be a reliable and versatile vessel in various applications, including counterterrorism and territorial defense.
The first batch of MPACs was commissioned and introduced to service last April 2009 and has racked up hundreds of mission hours ranging from rescue to logistics and combat, and has undergone several iterations to date.
Acting on the Navy's feedback from several missions, Propmech was able to continuously improve each MPAC which now has three models and 12 currently used by the Philippine Navy.
"Our commitment to supporting the Philippine government's efforts to strengthen its maritime defense capabilities remains steadfast. We are ready to contribute our expertise and resources to help make the Philippines the 'Maritime Capital of the World,'" Tong assured.
During the stringent lockdowns of the pandemic in 2020, Propmech managed to provide regular maintenance work to the Philippine Navy's various vessels in order to keep its operational readiness. (PNA)