By Zaldy De Layola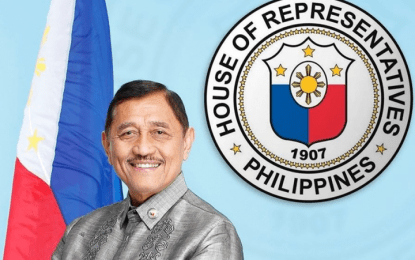 MANILA – House Committee on Human Rights chairperson Bienvenido Abante Jr. on Wednesday supported the Movie and Television Review and Classification Board's (MTRCB) campaign against indecency as he emphasized the importance of having a daytime television show that fits for family viewing.
Abante said the MTRCB's decision to suspend "It's Showtime" for 12 airing days "is justified as it sends a very clear and very loud message to television show producers and artists who often forget that their content is inappropriate for young viewers."
"The MTRCB has a mandate to protect Filipino audiences against indecency in our airwaves and to protect our children against obscenity. They did the right thing," the Manila 6th District congressman said.
Abante said Filipino audiences "are frequently bombarded by lewd, risqué, and racy material on television and online… so much so that I fear that we have become inured to vulgarity in the media."
The suspension was in connection with the July 25, 2023 episode of "It's Showtime", a noontime television show, due to "alleged indecent acts" of its host Vice Ganda and Ion Perez during the episode.
The MTRCB claimed that certain viewers had filed complaints before the board regarding the said episode's "Isip Bata" segment.
"It is so commonplace now that we have become accustomed to double entendre and veiled kabastusan (rudeness) intended to catch the attention of Filipino audiences. Paniniwala ko, sumusobra na (I believe it's too much already). It is time for the government to step in and promote positive values, to protect our families," he added.
Abante said the "Bagong Pilipinas" (New Philippines) initiative of the current administration "should incorporate efforts to promote traditional Filipino family values if we want to transform our society for the better."
"Faith and family values are the foundations of a great nation. We should vigilantly guard against the erosion of these values because if we teach our people to accept minute doses of immorality, they will eventually develop a tolerance to immorality on a grander scale," he said.
"Bagong Pilipinas" is the government's branding and communications strategy, which was launched in July this year.
Memorandum Circular No. 24, which institutionalizes the program, states that "Bagong Pilipinas" is the "overarching theme of the government's brand of governance and leadership, which calls for deep and fundamental transformations in all sectors of society and government." (PNA)