By Leonel Abayola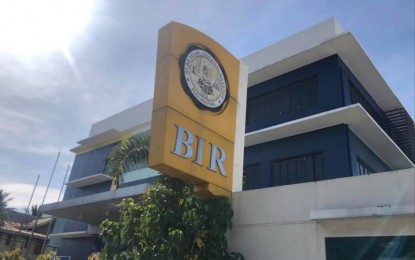 MANILA – The Bureau of Internal Revenue (BIR) will accept payment and filing of Annual Income Tax Returns (AITR) until April 17.
AITR for 2022 are accepted by authorized agent banks, revenue collection officers and revenue district officers.
Non-paying AITRs may be filed electronically.
The BIR has set a revenue collection target of PHP2.599 trillion for 2023 as against last year's PHP2.3-trillion haul.
In a statement on Monday, Senator Sherwin Gatchalian asked taxpayers to fulfill their obligations while also calling on the BIR to accelerate its digitalization program for easier transactions and empower taxpayers by educating them on their basic rights and obligations.
"As responsible citizens of the country, taxpayers have a collective obligation to pay the right amount of taxes due them. Revenues generated by the government enable the implementation of various programs and projects necessary to promote economic growth," Gatchalian said.
He said taxpayers have no excuse not to meet the deadline because there are partner banks and BIR branches nationwide to accept payments.
Gatchalian had earlier filed Senate Bill 1199, or the Taxpayers Bill of Rights and Obligations, that seeks the creation of the Office of the Taxpayer Advocate that will safeguard taxpayers' rights.
Among the basic rights of taxpayers provided in the measure is participation in dialogues and information or education campaigns of revenue authorities. (PNA)