By Wilnard Bacelonia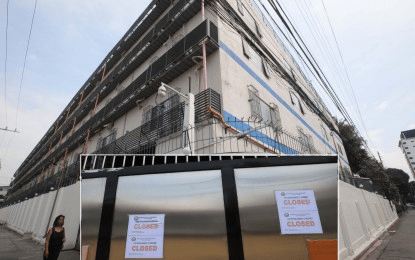 MANILA – Senator Sherwin Gatchalian on Monday filed a resolution seeking to investigate the involvement of Smart Web Technology Corporation (Smart Web), an Internet Gaming Licensee (IGL) of the Philippine Amusement and Gaming Corporation (PAGCOR), on the alleged crimes and other offenses.
Gatchalian, who filed Senate Resolution No. (SRN) 853, told reporters in a Viber message that the raid serves as proof of the existing operation of criminal syndicates in the country.
"It is obvious that organized criminal syndicates are already operating in our country as evidenced by the human trafficking victims and even the torture chamber. These syndicates have already corrupted our enforcers enabling them to operate freely even beside the police station," he said.
The lawmaker is hoping that the appropriate Senate committee will be tackling the measure within the week.
In the SRN 853, Gatchalian noted that Smart Web was previously operating under Freego Gaming OPC and Xushen Technology Corporation, which were previously licensed by PAGCOR as accredited service providers of Philippine Offshore Gaming Operator (POGO).
He noted that PAGCOR already issued a revised offshore gaming regulations, known as the Internet Gaming Licensing Regulations, which took effect on July 12, mandating the existing POGO licensees and accredited service providers to re-apply under the new regulations.
In a statement, Senate Deputy Minority Leader Risa Hontiveros expressed her appreciation to the Philippine National Police (PNP) leadership's move to relieve Pasay City police officers from their posts after the raid.
"We thank the Presidential Anti-Organized Crime Commission, the Inter-Agency Council Against Trafficking, and the PNP Women and Children Protection Center for leading the raid that revealed the illegal activities in this POGO and for rescuing victim-survivors of human trafficking," Hontiveros said.
The Senate Committee on Women, which Hontiveros chairs, is set to launch an ocular inspection of the raided building on Friday "to understand the scale of the problem."
Meanwhile, she said the PNP must further investigate "similar patterns" in other areas of the country. (PNA)