By Leonel Abasola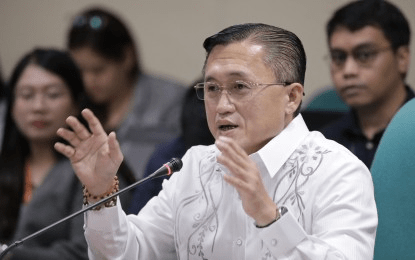 MANILA – Senator Christiopher Lawrence Go on Monday assured he will support the allocation of enough funds for the Department of Health's (DOH) comprehensive five-year plan aimed at addressing mental health issues in the country.
He said the newly launched 2024-2028 Philippine Council for Mental Health Strategic Framework is also being endorsed by the World Health Organization Special Initiative for Mental Health.
"Mental health is an integral component of holistic health. We need to treat it with the same level of attention, importance and care as physical health," Go, chair of the Committee on Health and Demography, said in a statement.
"We cannot overlook mental health, especially during these challenging times. Many Filipinos are grappling with mental health issues, and it is crucial that we allocate sufficient funds for these programs," he added.
The framework, he said, prioritizes enhanced guidance and referral systems for patients; establishes an internal oversight board for mental health matters; and educates media organizations on responsible reporting in the context of mental health.
He noted that the DOH budget has been reduced by over PHP10 billion compared to the 2023 budget.

"We need to restore and allocate funds for various programs, including those focused on mental health. I endorse additional funding for the DOH and urge collective action to invest more in health care," Go said
Go has also been pushing for the passage of his proposed Senate Bill No. 1786, which seeks to mandate public higher education institutions to establish Mental Health Offices on their campuses. (PNA)