By Jose Cielito Reganit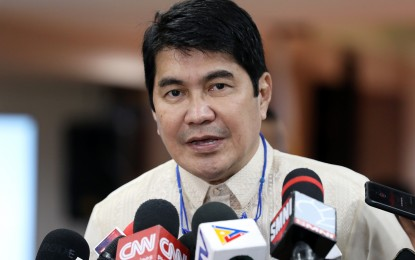 MANILA – ACT-CIS Party-list Rep. Erwin T. Tulfo on Tuesday filed a resolution urging the House of Representatives to conduct an inquiry into the status of the implementation of Republic Act 11861, otherwise known as the "Expanded Solo Parents Act."
In filing House Resolution 1150, Tulfo said he is receiving numerous reports that due to lack of allocated funding to the local government units (LGUs), particularly in some poor municipalities, the timely receipt of benefits by solo parents has been adversely affected.
"It has come to my attention that the implementation of the Expanded Solo Parent Act should be and must be revisited due to non-compliance of several of its provisions, ironically by several local government units, and business establishments," he said in a privilege speech before the House plenary.
Under RA 11861, additional benefits must be given to solo parents, such as a PHP1,000 allowance per month, 10 percent discount and exemption from the value added tax (VAT) on specified items, automatic coverage under the National Health Insurance Program, prioritization in re-entering the workforce, and prioritization and allocation in housing projects, subject to meeting the necessary requirements to avail of the said benefits.
"This beautiful law was crafted to help solo parents from the burden of raising their children by themselves. However, what good will it be if our solo parents do not fully benefit from this that was intended solely to help them raise their children?" he said
"Kaya tinatawagan ko ang aking mga kasamahan na muling silipin ang batas na ito, partikular ang hindi pagbibigay ng PHP1,000 allowance kada buwan ng maraming LGUs sa mga kwalipikadong (That's why I'm calling on my colleagues to revisit this law, particularly the non-distribution of the PHP1,000 allowance per month by many LGUs to qualified) solo parents," Tulfo said.
The lawmaker also called the attention of the Department of Trade and Industry (DTI) to make sure that discounts for solo parents are given by business establishments nationwide.
He also urged private corporations and government institutions to hire solo parents, not only because it is stated in the law, "but as Filipinos helping a Filipino solo parent in raising his or her child or children singlehandedly." (PNA)