By Ferdinand Patinio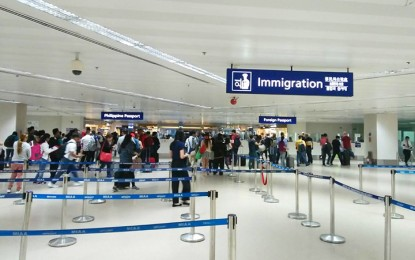 MANILA – Immigration officers at the Ninoy Aquino International Airport (NAIA) apprehended a South Korean national who tried to leave the country using a Philippine passport.
Immigration Commissioner Norman Tansingco said the 43-year-old man whose name was withheld was arrested while awaiting a Philippine Airlines flight to Phnom Penh, Cambodia at NAIA Terminal 2 on Monday.
BI Intelligence chief Fortunato Manahan Jr. reported that the foreigner presented a Philippine passport, but could not answer basic questions in any Filipino dialect, prompting officers to refer him for secondary inspection.
"Upon interview, the alien admitted that he used to have a Korean passport, and he obtained his Philippine passport through another Korean national," he said in a statement.
The BI official added that the foreign nationals was unable to describe basic details about his identity, including the names of his parents and his alleged wife and child, despite the use of a Korean translating application.
On the other hand, the BI's Anti-Fraud Section certified that the passport he presented was found genuine.
He was also able to present a postal ID and a Philippine driver's license.
At the same time, the BI chief sought for an investigation on the fraudulently acquired Philippine passport.
"There have been many instances in the past of foreign nationals obtaining Philippine documents through misrepresentation and illegal means that have been stopped by our alert officers," he said.
"We also warn that evading immigration protocols through acquiring spurious documents warrants deportation," Tansingco added.
The foreigner is currently being held by the BI pending prosecution for violating immigration laws. (PNA)