By Leonel Abasola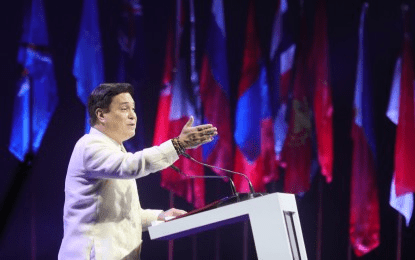 MANILA – Senate President Juan Miguel Zubiri hailed the 31st Asia-Pacific Parliamentary Forum (APPF) a success as it ended Saturday at the Philippine International Convention Center in Pasay City with 10 resolutions endorsed by the working group to the Drafting Committee.
Zubiri said that apart from the resolutions, the Philippines lobbied for its bid for a seat in the United Nations Security Council for 2027-2028.
"We secured firm and new commitments from the countries we have approached. In fact some of them even wrote us to formalize their commitments," Zubiri said in a news release.
Zubiri said the successful Philippine hosting reflects on the administration of President Ferdinand R. Marcos Jr.
"It shows that the main branches of government are collaborating and working in unison for our national interests," Zubiri said.
The resolutions include Strengthening the Capacity of Parliaments to Promote Peace and Stability; Korean Peninsula; Combating Transnational Crimes; Rethinking Critical Infrastructure; Enhancing Regional Cooperation on Climate Action, Biodiversity Conservation and Disaster Risk Reduction; Human Capital Development and Inclusive Growth; Regional Cooperation through Education and Culture; Regional Cooperation on Universal Health Care in the Asia-Pacific Gender and Sustainable Development Goals; and Women's Participation and Leadership
"It was a perfect score, a reflection of the amazing job put in place by the respective chairs and co-chairs and of course the active participation of all delegates from the 19 countries represented. I am happy to inform you that everything is going on smoothly and according to what we have planned. No major untoward incident or issue has come up, even in the discussions in the different committees," Zubiri said. (With a report from Leonel Abasola/PNA)