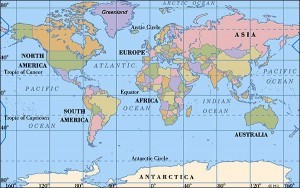 HONG KONG, July 17, 2011 (AFP) – We will shortly move the following economics, business and financial news stories:
Australia-economy,FOCUS
SYDNEY
The elegant streets of Sydney's Paddington are where the city's rich and fashionable gather to shop, dine and socialise. But despite Australia's unprecedented economic boom, business has never been so bad.
750 words by Madeleine Coorey. Picture
SKorea-technology-Internet-messaging,FEATURE
SEOUL
South Korean student Hwang Jin-Joo no longer sends text messages to his extensive circle of friends, he "KaTalks" them. Kakao Talk, a mobile messenger smartphone application, has enjoyed phenomenal success since it was launched 16 months ago and has spawned similar apps in the world's most wired nation.
700 words by Nam You-Sun. Picture
Taiwan-China-tourism-retail-luxury,FEATURE
TAIPEI
Chinese businesswoman Jiang Guihong devours fashion and is exactly the type of high-spending tourist that Taiwan's high-end retailers are trying to attract — and they are spending millions to do so.
700 words by Amber Wang. Picture
EU-eurozone-public-debt-ratings-finance-sector,ANALYSIS
PARIS
Ratings agencies are again under attack, with EU leaders objecting that Standard and Poor's, Moody's and Fitch Ratings are an "oligopoly" which issues self-fulfilling prophecies of doom, greatly aggravating the eurozone debt crisis.
1,000 words by Luc Olinga
Britain-media-industry-media-politics-business
LONDON
British media groups vie to attract readers of the defunct News of the World tabloid, but analysts warn that a short-term sales surge could be followed by long-term collapse in the market.
800 words by Sam Reeves
Italy-finance-economy-education-youth,FOCUS
ROME
As the Italian government struggles to stave off a biting debt crisis, thousands of university graduates are scraping the barrel for any job going or abandoning Italy altogether to try their luck abroad.