By Benjamin Pulta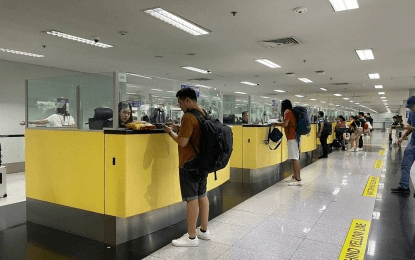 MANILA – A private research firm said the decision of the Department of Justice (DOJ) to put off the implementation of tighter rules for Filipinos leaving the country headed off possible conflicts with travelers.
In a statement, intelligence agency Capstone-Intel Corporation, which operates polling firms in a number of countries, said the government should also look into strengthening laws on eradicating the root cause of exploitation and human trafficking.
Lawyer Nick Conti, former Maritime Industry Authority administrator and Capstone-Intel's chief of public affairs, said the suspension made by the DOJ shows that authorities as public servants listen to the appeal of the public.
"We commend the justice department for suspending the implementation of what it called to be stricter policies to eradicate human trafficking among our countrymen," Conti said in a statement.
"While we believe the intention of the IACAT (Inter-Agency Council Against Trafficking) is good, it is imperative that they listen to the other implications of the policies for the Filipino public," he added.
He said all Filipinos, regardless of status, should not be hindered from practicing the "right to travel" as enshrined in the constitution.
"As stipulated in Article III, Section 6 of the 1987 Philippine Constitution, it guarantees every Filipino's liberty to travel, and it should not be curtailed by anyone regardless of their power unless national security, public safety, and health are at stake," he said.
The provision covers the right to travel both within and out of the country.
What the government needs, Conti said, are laws that "stabilize the arrest of recruiters who exploit our people and make sure that the workers here have adequate protection so that the majority of the Filipinos won't be affected by this and allow them to enjoy their right to leave the country without experiencing difficulty in presenting documents that are not that important for the purpose of their travel."
According to the DOJ, the primary objective of the revised guidelines was to "streamline the departure procedures" to ensure that there is a "more efficient and secure process" for every Filipino traveling abroad.
Conti said the burden will not be shouldered by the public if the government maximizes the usage of modern technologies and tools to reduce paper usage and increase productivity among its officials. (PNA)