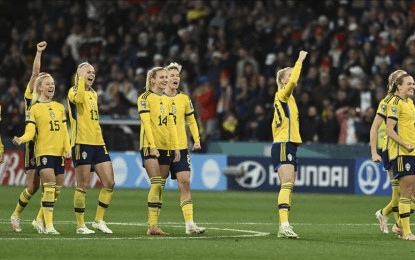 ANKARA – Sweden on Sunday beat the US 5-4 on penalties to eliminate the defending champions from the FIFA Women's World Cup.
This result marked the earliest elimination of the US, which is the most successful team in the history of the tournament with four titles.
Meanwhile, the Netherlands reached the 2023 FIFA Women's World Cup quarterfinals by beating South Africa 2-0 in the round of 16 game on Sunday.
The 2019 finalists Netherlands will face Spain, while Sweden will take on Japan in the quarterfinals.
England will play against Nigeria, while Australia will face Denmark in the round of 16 on Monday.
Colombia will take on Jamaica and France will play against Morocco in the round of 16 on Tuesday.
The 2023 FIFA Women's World Cup will conclude with the final on Aug. 20. (Anadolu)