By Che Palicte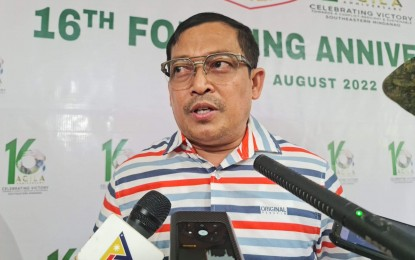 DAVAO CITY – Davao del Norte Governor Edwin Jubahib on Sunday condemned the rape-slay of a 9-year-old girl in Tagum City.
In a statement, Jubahib said the discovery of the decomposing body of the girl, who was reportedly murdered near a school, was not only horrifying but also speaks about the alarming state of peace and order in the city.
The child's body was found 7:45 p.m. Thursday at Purok Durian, Barangay Apokon, four days after she was reported missing.
"I am calling on the local authorities to conduct a thorough and swift investigation, ensuring that the perpetrators are brought to justice. I also encourage the community to cooperate fully with law enforcement in their efforts to find answers and achieve justice for the young victim," Jubahib said.
He also urged the local government and law enforcement authorities to take immediate and decisive action to address the incident.
"Let us remember the young girl who lost her life and use her memory as a catalyst for change. Together, we will reclaim the peace and order that the people of Tagum City and Davao del Norte deserve," he added.
The local government should look into community policing initiatives, increase law enforcement presence in high-risk areas, and engage community members into developing actionable solutions to improve the city's peace and order, the governor said.
He encouraged everyone to be vigilant and report any suspicious activities to the authorities. (PNA)