By Ferdinand Patinio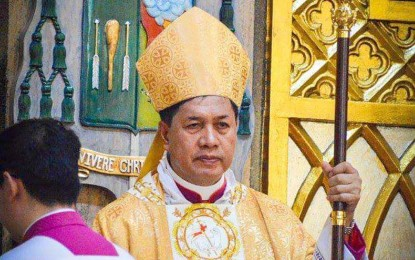 MANILA – Bishop Enrique Macaraeg of the Diocese of Tarlac passed away on Monday night. He was 67.
According to a report from Catholic Bishops' Conference of the Philippines (CBCP) news website, the prelate died in his hometown in Malasiqui, Pangasinan "from an apparent cardiac arrest".
The bishop was reportedly playing at a basketball tournament when he collapsed on the court.
Lingayen-Dagupan Archbishop Socrates Villegas relayed the news of the bishop's death to the Conference.
The Diocese of Tarlac, meanwhile, expressed grief and asked for prayers over the death of Macaraeg.
"With grief and sadness in our hearts, we ask you to continue to pray for his eternal repose," it said in a statement issued by Rev. Fr. O'neal Sanchez, vicar general.
The diocese also issued a prayer for the eternal repose of the soul of Macaraeg.
Sanchez, meanwhile, said details and information regarding the wake of the bishop would be posted on their social media account.
Macaraeg was ordained priest for the Lingayen-Dagupan archdiocese in 1979.
Pope Francis appointed him bishop of Tarlac in 2016. He chairs the CBCP Episcopal Commission on the Laity. (PNA)