By Priam Nepomuceno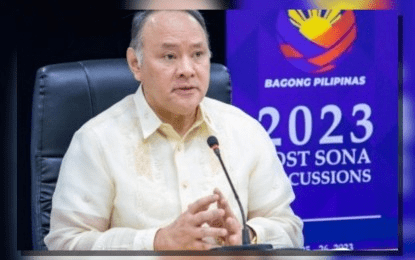 MANILA – The Department of National Defense (DND) has warned defense and military personnel from using so-called artificial intelligence (AI) photo or image generators, citing their inherent security risks.
"The online trending digital application that uses AI which requires its users to submit at least 10 photos to generate an enhanced portrait, poses significant privacy and security risks," read the DND memorandum dated Oct. 14 and signed by Defense Secretary Gilberto Teodoro Jr.
It added that this application compiles users' data and creates a "digital person that mimics how a real individual speaks and moves."
While harmless and even amusing on the surface, Teodoro noted that these AI-powered applications can be maliciously used to create fake profiles that can lead to identity theft, social engineering, phishing attacks and other malicious activities.
"All DND and AFP (Armed Forces of the Philippines) personnel are directed to refrain from using AI photo generator applications, and practice vigilance in sharing information online. Ensure that your actions are aligned to the Department's values and are in adherence to existing policies," Teodoro added. (PNA)