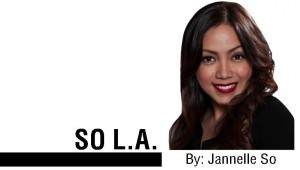 The fighter best known for his unblemished boxing record and best-hated for his arrogance and big talk is seeming likable these days, less haughty in interviews and even talking about things other than money.
"The main thing that's important is family," said five-division world champion Floyd Mayweather, Jr. during his media day at the Mayweather Boxing Club in Las Vegas, Nevada.
The upcoming fight is the biggest purse in history. It is speculated that the match that was 5-years in the making could generate up to as much as $500 million. But it's also one of the most historic fights ever. Mayweather was asked what was more important for him: money or legacy?
"A little bit of both, my legacy. But of course being a prize fighter, I want to make money. A little but of everything plays a major key in a  fight of this magnitude," he said. "But the most important thing is family."
The undefeated American boxing champion holds a record of 47-0. No loss in all of 47 fights, which is the justification behind him branding himself as "The Best Ever." While it may be the case, fans see this kind of self-branding and promotion as arrogance, turning many would-be supporters off. "Money May" has also been hated for his flashy ways. The fact that he served 60 days of a 90-day sentence at the Clark County Detention Center in Las Vegas, after pleading guilty to domestic violence charges involving a former girlfriend, also doesn't endear him to fans.
What's making the fans pay close attention to Mayweather these days, however, is the apparent change in his demeanor. The normally-haughty champion is now quoted for more subdued comments that may even be interpreted as respectful. Certainly, that's what Top Rank top man Bob Arum thinks.
"It just goes to show that both fighters have a lot of respect for each other," he said during Pacquiao's open media workout at the Wild Card Gymn in Hollywood, after being asked for a comment about Mayweather's apparent change.
The undefeated fighter even responded positively to Pacquiao's invitation to share the Philippine boxing champion's faith and Christianity.
"I appreciate it. I heard he's preaching a lot now. He can preach after the fight. But come May 2nd, we want to get the people excited," said Mayweather who made Pacquiao happy with this response.
After interviewing with different members of the media for different outlets Pacquiao sat down with this writer for an exclusive one-on-one interview where the champ specifically asked us about Mayweather's reaction to his invitation.
"That's good. Good for him because he's open to God and for the word of God. I'm hoping that after the fight, we can have a conversation and share my faith," Pacquiao said. God will make a way na mai-share ko sa kaniya na in this world, it's not just about material things."
On speculations that Mayweather's change is an indication that he knows he may lose to Pacquaio on May 2, so he's trying to be humble, Pacquiao said: "Well only the Lord can humble us. It's a promise that those who humble themselves will be exalted and those who exalt themselves will be humbled."
Jannelle So is credited for creating, hosting and producing America's first and only locally-produced daily talk show for Filipinos, that ran for 8 ½ years under her leadership, making it the longest-running Filipino talk show outside of the Philippines. Connect to her on Facebook – www.facebook.com/JannelleSoOFFCIAL; Twitter – www.twitter.com/JannelleSo; Instagram – www.instagram.com/sojannelle; or email her at sojannelle77@gmail.com.