By Jannelle So
Ok, everyone's talking about the budget deal and I know that's of utmost importance. But here's the real deal: traveling to two countries (Taiwan and Philippines) for just $1,799! You see, airfare from LAX to MLA right now is at about $1,499. And if you add just about $300 more, you not only get a ticket to the Philippines. You get LAX-TPE, 5-days accommodation in Taipei, all the tours in those five days, all the meals in Taipei and a trip to Manila. The ticket is also open; so you can come back to LA anytime up to a maximum of one month stay in the Philippines. This whole package, according to travel agents, actually costs more than $2,000. And even if you're not good in math, like me, this is pretty explanatory. No calculator needed.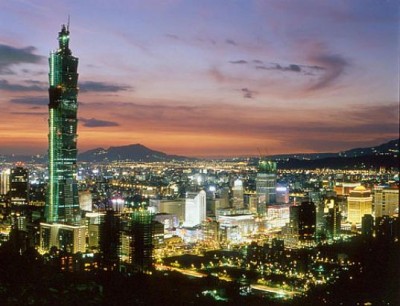 "This is the best deal. We know a lot of Filipinos like to go back to the Philippines. But why not take advantage of this opportunity to not just go to the Philippines, but also make a side trip to Taiwan," Manny Paez of Manila Forwarder and TravelPH said in an interview on "Kababayan LA."
For the second time, Taiwan Tourist Bureau has teamed up with KSCITV-LA18, the largest Asian-language network in Southern California, to promote the beautiful country in Asia.
"We want Filipino people to know that Taiwan is a fun destination. It's so close to the Philippines, so you should check it out," said Trust Lin, Director of TTB-Los Angeles. "Stop over Taipei, you can see experience different kinds of food, gourmet experience, night market and shopping."
"We had a very good response last year with 'Travel to Taiwan with LA18 Celebrity Tour' that we'd be crazy of we didn't do it again this year," said Jane Stark of Travel International Group, a travel agency based in Carson, CA.
Manila Forwarder/Travel PH and Travel International Group are the two agencies that put together the whole package with the help of TTB-LA.
Last year, there were 30 people who went on the trip. I remember it was a very exciting experience for me. Not only was it my first time in Taiwan, it was also a great bonding time with some of the viewers of "Kababayan LA." We ate together, explored together, shopped together and even had mini-karaoke sessions in the bus as we drove through scenic routes from one province to another. At the end of the trip, each participant got a DVD of all the fun things we experienced in Taiwan.
"It was an offer we could not refuse. We heard the deal being advertised on the show and since we had plans to visit my brother in Taiwan, we decided to sign up," said Erlinda Literatus who took the trip with her husband Frank.
But the Literatus couple wasn't the only ones who took a vacation with us. There were four other husband-and-wife couples who took the trip. And in my interactions with them, they talked about what makes a marriage work. The common theme was understanding and making time for each other. That's why, some of them said, they took the trip.
Sun Moon Lake is probably the most romantic part of Taiwan for me. The famous tourist attraction is the largest body of water in Taiwan and surrounds a tiny island called Lalu. The east side of the lake resembles a sun while the west side resembles a moon, hence the name. Given the chance, I'd be back there in a heartbeat! I fell in love with a 6-star resort hotel called The Lalu. Each villa contains a small pool that's connected to the bedroom via a sliding glass window. It's amazing; although not many can afford its first-class and luxurious packages.
But Travel to Taiwan Part 2 is very affordable and includes a different itinerary – Old Town Danshui, Hong Mao Castle and hot springs of Yangming mountains – among others.
"We traveled a lot last year all over Taiwan. A lot of time spent in the bus. This time, we will explore mostly Taipei and nearby attractions," said Stark. "But you have to remember, wherever we go, it will be traveling like a celebrity."
"Yes, there will be camera following us around, interviewing participants about the tours and everything will be aired on channel 18," Paez added. "You'll see yourself on television. It's like a reality show."
And don't get me started about shopping! You want high end brands? Go to Taipei 101 which is also a building that symbolizes modern Taiwan. The skyscraper was officially declared world's tallest from 2004 until the launch of Burj Khalifa in Dubai last year. The night markets are not just places where you can get merchandise for cheap.
"It's a way of lifestyle for Taiwanese people," explained Lin. "After work or school, people come to relax, walk around and eat Taiwanese delicacies."
If you're not convinced, check out previous Taiwan segments that we aired on "Kababayan LA" – www.youtube.com/kababayanla18. Because we were shooting most of the time, I had 12-14 hour days on that trip last year. But it was well worth it. The cuisine was interesting. The Din Tai Fung experience was one for the books. There are branches here in California, but nothing beats sampling the world-renowned dumplings in the authentic setting.
Or better yet, don't just watch. Experience it! And let me guide you through it. We leave on May 18th, 2011. Deadline for reservations is April 30th. Call Manila Forwarder/Travel PH at 1.800.210.1019 or Travel International group at 1.310.327.5143. For complete itinerary of the tour, log on to www.travelinternational.net.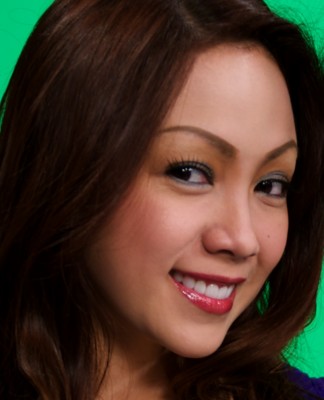 Jannelle So is Host/Producer of "Kababayan LA" that airs daily at 4:30pm on KSCITV-LA18. Catch previous programs at www.youtube.com/kababayanla18. Email her at kababayan@la18.tv.