New York, NY – In an effort to help bolster up-and-coming enterprises, Macy's today announces the creation of a one-of-a-kind program covering the business of fashion – The Workshop at Macy's. Setting the stage for retail business innovation, The Workshop at Macy's aims to nurture and grow the next generation of minority and women-owned retail talent. The Workshop is the latest evolution of Macy's long-standing commitment to vendor diversity and to providing customers with unique goods and services that meet their lifestyle.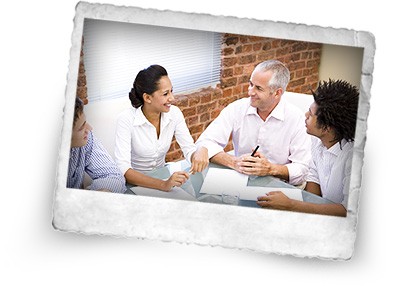 The specially designed business development curriculum of "The Workshop" is aimed at minority and women-owned retail businesses that are poised to succeed on a larger scale, but need additional tools on business practices to move to the next level and sustain growth. The four and a half-day intensive training course, to be held in May 2011 at Macy's Herald Square offices in New York City, will be taught by Macy's seasoned executives and industry experts, as well as key retail partners. With this annual program, Macy's hopes to create a pipeline of viable vendors that will grow to become successful partners within Macy's own vendor community.
"Of the many initiatives Macy's, Inc. has pursued on behalf of our expanding diversity strategy, supplier diversity is an area of special importance," said Terry J. Lundgren, chairman, president and chief executive officer of Macy's, Inc. "The Workshop at Macy's is the latest example of our continued commitment to support and grow certified minority or women-owned retail vendors that will allow us to enhance our business, while also providing our customers with compelling product. As partners, it's a true win-win for both the vendor and our company. Macy's finds and nurtures talented new vendors who can deliver high quality, competitively priced merchandise and these vendors, in turn, see their business grow."
The Workshop at Macy's will allow selected participants to collaborate with fellow aspiring vendors, gain access to industry experts and solicit one-on-one business coaching. The course work includes classes on Strategic Planning, Merchandising and Assortment Planning, Branding, Sales and Marketing, and Access to Capital. The curriculum was designed by a consortium of experts from Macy's Learning & Development, Macy's Multicultural Merchandising and Vendor Development, Babson College, the nation's leading business school for entrepreneurship, and with select Macy's merchants/vendors.
"The Workshop at Macy's will help us to identify and cultivate talent within the minority and women-owned small business community that will keep us at the forefront of innovation and continue to enhance our overall diversity strategy," said Shawn Outler, Macy's group vice-president of Multicultural Merchandising and Vendor Development.
"Our support will provide these up and coming vendors with the necessary tools to succeed on a wider scale, as well as build a pipeline of exemplary vendors ready and able to provide our customers with unique merchandise that speaks to their various lifestyle needs."
To promote the inaugural program, Macy's enlisted a few key vendors from its ranks to give a face to supplier diversity success at Macy's. One such partner is Lisa Price, founder of Carol's Daughter, who will be one of the program's expert panelists. "I know first-hand the challenges small business owners face when looking to grow a successful venture and take it to the next level," commented Price. "This program will be an extremely valuable tool for participants to learn from the best in the business. Hopefully what they take away from the program will help them identify and create opportunities that will result in long-lasting growth."
Macy's is now accepting entries for consideration. To be eligible, an applicant must be the majority (51% or more of equity) owner, co-owner or otherwise have operational control (per applicable status rules) of a business that has been in operation for a least two consecutive years and be its primary decision maker. Eligible applications will include a 250-word biographical statement, look book/line sheets or images of product including costs, resumes on all owners, audited financial statements for the business for 2 years, fall within the minority and women-owned definition of the program and provide verification of the business as a legal entity (i.e. Corporation, LLC, etc.), among other requirements.
Applications must be submitted by 5:00pm on Friday, February 11, 2011 online or by mail. All information including full program requirements are available online at www.macysinc.com/workshop. All eligible applications will be reviewed and selected applicants will be asked to attend an in-person interview. Final selections will be made after all prospective candidates are interviewed. The program will aim to invite at minimum 20 candidates to attend the course which begins on May 9, 2011.
For more information on The Workshop at Macy's, please visit www.macysinc.com/workshop.